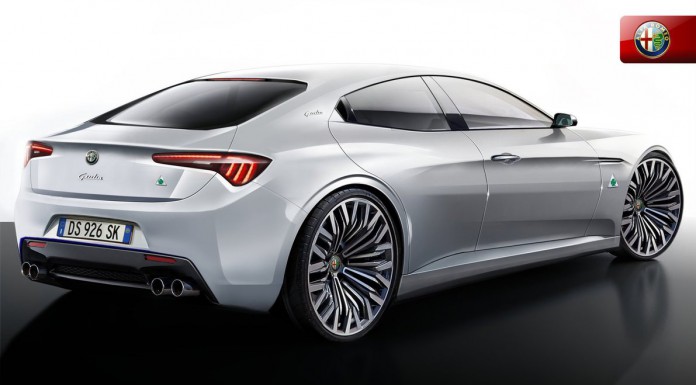 Alfa Romeo is currently in the midst of developing a new range of models to fully rival the cars offered by BMW. The company confirmed to Automotive News at the Detroit Motor Show 2015 that the first of the firm's new range of models to launch will be its BMW 3-Series rival set to arrive on June 24 in Italy.
From an engine standpoint, the new Alfa Romeo sedan, pinned to be dubbed the Giulia, will be available with a handful of four-cylinder diesel and petrol units alongside a range-topping, twin-turbocharged 3.0-litre V6 delivering upwards of 520 hp.
When the new car launches, it will be the firm's most important in its re-entrance into the U.S. market and should be the highest selling Alfa Romeo model. In the months of November and December when U.S. sales of the 4C commenced in the U.S, just 91 examples were sold and it is helped that the Giulia will boost those figures significantly.
Beyond the launch of this car, Fiat Chrysler Automobiles chief executive Sergio Marchionne announced that the Italian marque will then reveal a new model every six to nine months. Interestingly, all of these new models will be rear-wheel drive.
[Via Automotive News]