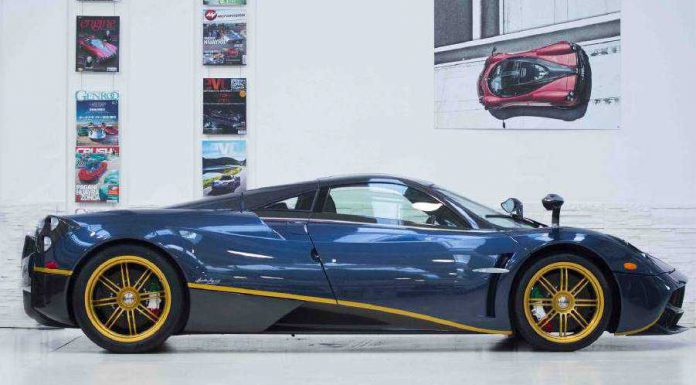 Work has just finished on the one-off Pagani Huayra 730S owned by avid supercar collector Alejandro Saloman.
The overall design of the Pagani Huayra 730S has been inspired by the eye-catching Pagani Zonda Tricolore it itself limited to just three examples. As a result, it features a similar blue tinted carbon fibre exterior to the Zonda Tricolore as well as Tricolore lines on the top and similar pinstriping to the Zonda R near the side skirts.
Completing the unique exterior visual elements are the Italian flag painted brake calipers as well as golden Zonda wheels and a selection of more traditional black carbon fibre elements.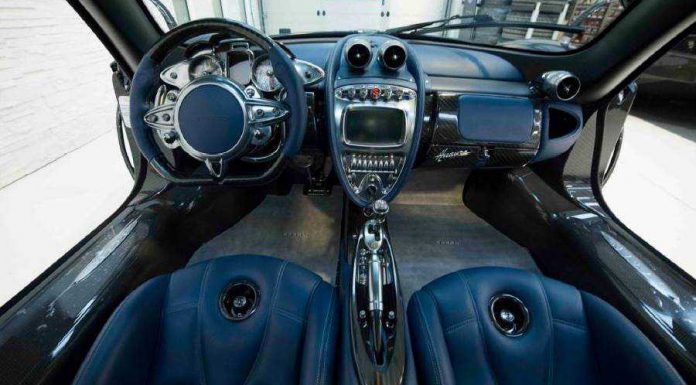 Inside, the Pagani Huayra 730S includes blue leather throughout particularly on the seats, steering wheel and across the dashboard and transmission tunnel.
The engine of the Pagani Huayra 730S has been created by Michael Kubler who is one of Mercedes-AMG's most famous and highly skilled builders. As the name of this unique Huayra suggests, it delivers 730 hp.
If you're a supercar owner, check out our new Supercar Owners Channels that allows you to get featured and so much more!