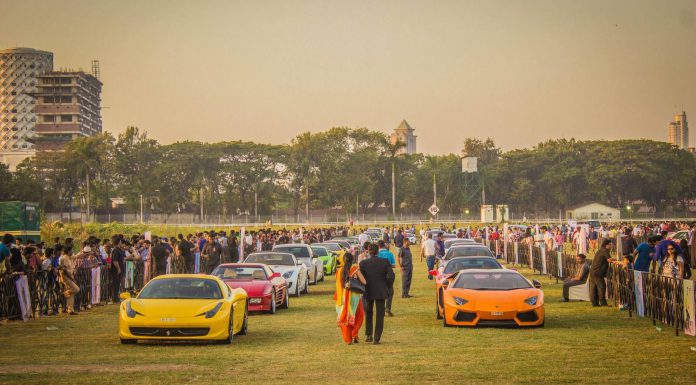 Supercars are continually growing in popularity across India and with that in mind, the Parx Super Car Show was once again held at the start of the year. As with previous iterations of the Parx Super Car Show, the 2015 edition attracted some of India's rarest, fastest and most expensive road cars.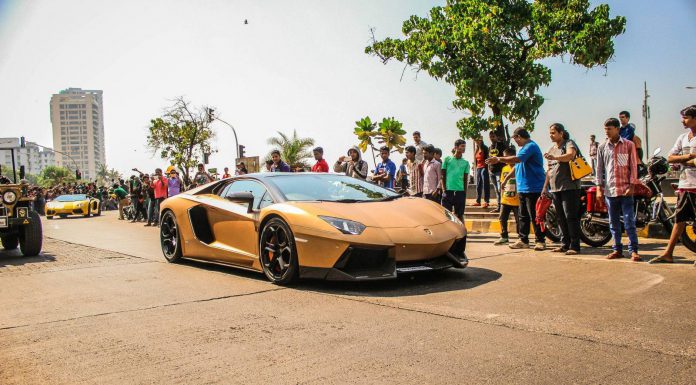 The Parx Super Car Show 2015 consisted of a Supercar Parade through the city streets of Mumbai and then a display at Mahalaxmi Racecourse.
Arguably the most eye-catching car which took part was a matte gold Lamborghini Aventador with a custom carbon fibre front bumper and splitter. Numerous other Aventadors were also in attendance including one painted orange and another in a bright shade of yellow. A Rosso Mars Lamborghini Huracan also left some spectators stunned.
Elsewhere, there was an Ariel Atom V8, a yellow Ferrari 458 Italia, a red 458 Italia and as the gallery shows, even a LaFerrari!