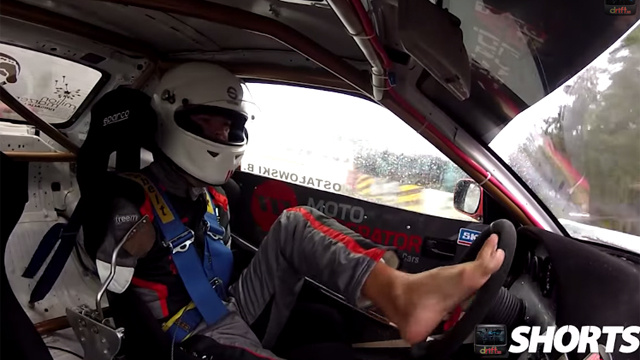 A love and passion for cars and driving knows no obstacles, trials or tribulations and the story of Polish drifter Bartosz Ostalowski perfectly exemplifies that.
[youtube]https://www.youtube.com/watch?v=H81NExjRvLg[/youtube]
Born in 1986, Ostalowski lost both his arms in an accident back in 2006. Not dissuaded by this personal tragedy, Ostalowski began driving solely with his feet with one for the pedals and the other for steering. After years of practice, Ostalowski is now a professional drifter competing across Europe and not too long ago, took part in the King of Europe Drift ProSeries event in Poland.
Despite his disability, Ostalowski managed to qualify 30th out of 41 entrants and despite being knocked out in the Top 32 battle against Marcin Carzatsy, seeing this revhead will surely not only inspire you but brighten up your day!