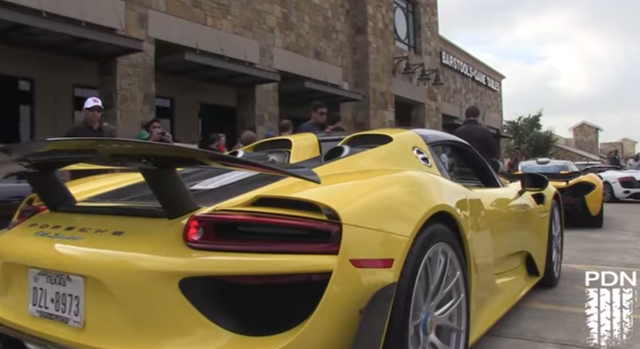 With almost 300 examples of the potent Porsche 918 Spyder heading to the United States alongside dozens of McLaren P1s, the U.S. us fast becoming the most popular home for the trio of European hybrid hypercars.
[youtube]https://www.youtube.com/watch?v=f4h9NSdKAk4[/youtube]
Recently at a supercar event in Houston, Texas, a yellow McLaren P1 was joined by a Porsche 918 Spyder also painted in yellow and finished with the optional Weissach package. The resulting duo were then joined by a yellow Ferrari 458 Speciale on the streets making for an exceptionally expensive, rear and powerful trio!