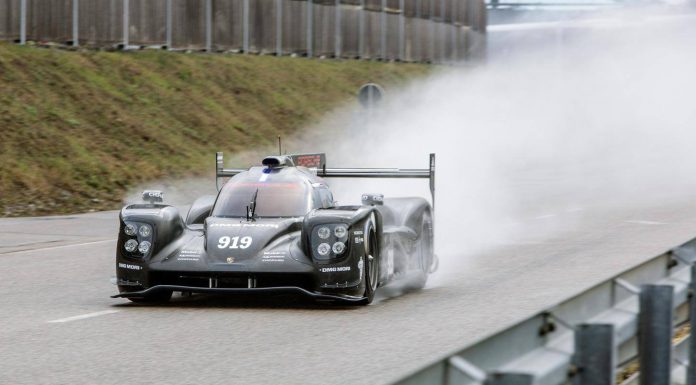 Prior to the 2015 World Endurance Championship kicking off on April 12 at Silverstone, Porsche has revealed the first images and details of the 2015 Porsche 919 Hybrid LMP1 race car.
Details about the 2015 Porsche 919 Hybrid remain scarce at this point but the German marque has confirmed that it will use the same powertrain as the 2014 model. Consequently, it will utilise a four-cylinder petrol engine with a V-angle construction as well as two different energy recovery systems.
The petrol engine features direct injection and single turbo-charging; it has a displacement of 2 litres and a maximum engine speed of 9000 rpm. As for the two energy recovery systems, the first one utilises exhaust gases to recover thermal energy. There is also an electric generator that is powered by these exhaust gases.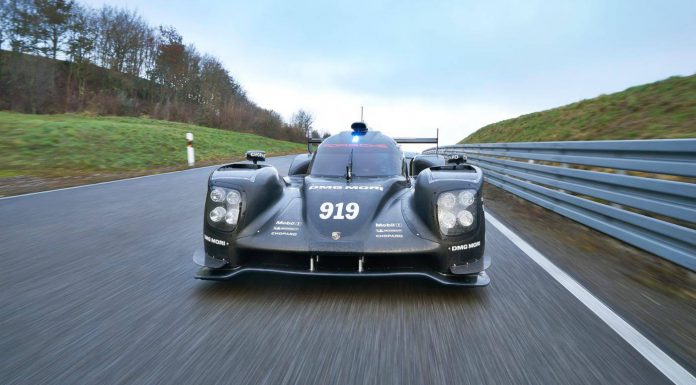 Extensive testing for the 2015 Porsche 919 Hybrid will kick off tomorrow at the Yas Marina Circuit in Abu Dhabi following a recent successful roll-out at the Weissach test track. Prior to the season opener on April 12, numerous other performance and endurance tests will be held.
"FIA World Endurance Championship WEC, LMP1
Atlanta. Extensive testing with the second generation of Porsche's Le Mans prototype will begin on January 18, on Abu Dhabi's Yas Marina Circuit. As scheduled, this marks the start of the 2015 motorsport season for the Porsche Team. The new Porsche 919 Hybrid has already had its roll-out on the Weissach test track. As a next step, there will be several performance and endurance tests before the WEC season opener on April 12 in Silverstone, Great Britain.
The new Porsche 919 Hybrid is a comprehensive evolution of the successful car that made its debut in 2014. It will feature the same innovative drivetrain concept consisting of a 2-liter V4 turbocharged petrol engine, an electric motor powering the front wheels, and two energy recovery systems. The new generation car had its first roll-out on December 15, 2014."