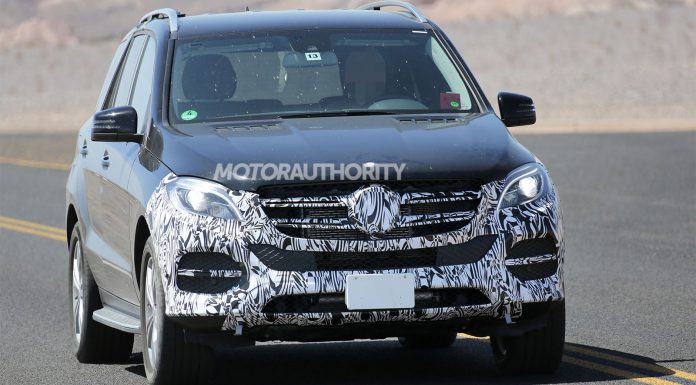 Mercedes-Benz has confirmed that at April's New York Auto Show 2015, the covers will be taken off the facelifted M-Class set to be soon known as the 2015 Mercedes-Benz GLE.
As the new Mercedes-Benz GLE shares its 'GLE' name with the recently revealed Mercedes-Benz GLE Coupe range, the slightly larger SUV will feature similar styling. As a result, one can be assured that the new Mercedes-Benz GLE will utilise refreshed headlights and taillights compared to the outgoing M-Class as well as modified bumpers both front and rear.
Elsewhere, one key change to the engine line-up is expected and that will be the introduction of a plug-in hybrid. Beyond this new variant, the same range of a four cylinder diesel, two petrol powered V6s and the range-topping 5.5-litre twin-turbocharged V8 engine are expected to be maintained. On a transmission front, the facelifted Mercedes-Benz GLE will be offered with a nine-speed automatic 'box.