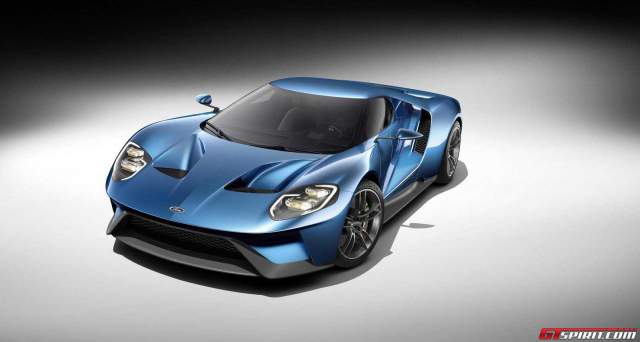 The covers were taken off the 2016 Ford GT less than a couple of days ago and now the first video of the car starting up and moving has been posted online. Despite the new Ford GT utilising a twin-turbocharged 3.5-litre V6 rather than a V8, the following clip shows that it still sounds very impressive and like a true supercar!
[youtube]https://www.youtube.com/watch?v=3C-qSRnqUZg#t=82[/youtube]
The new engine beneath the skin of the 2016 Ford GT delivers more than 600 hp. Final specifications have yet to be released nor have performance times, but one can be assured the 2016 Ford GT will be faster off the line and feature a higher top speed than the previous-generation Ford GT. This engine makes use of dual fuel-injection as well as a low-friction roller-finger-follower valvetrain and is paired with a seven-speed dual-clutch transaxle transmission.
Underpinning the 2016 Ford GT is a carbon fibre monocoque with aluminium front and rear subframes also featuring. Carbon fibre has also been used for the new Ford GT's body panels and while Ford has yet to reveal how much the car weighs, it is claimed to have "one of the best power-to-weight ratios of any production car".