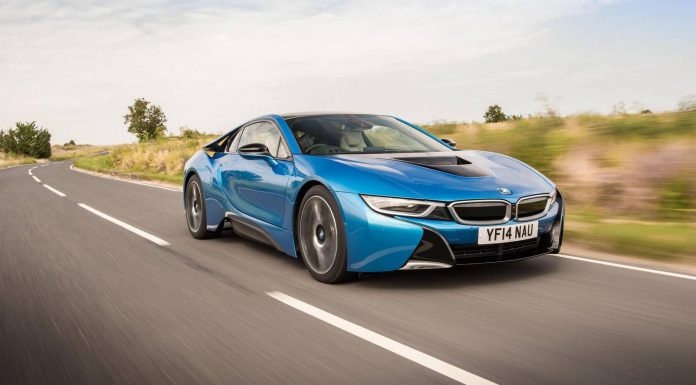 New information about the much talked about tuned BMW i8 has emerged with the car reportedly codenamed the M100. The specially equipped i8 is reportedly being developed to celebrate the German firm's 100th anniversary and could be unveiled on March 7, 2016.
German media reports that the new BMW supercar will be limited to just 100 units and it will feature a beefed up hybrid powertrain compared to the existing i8. As a result, the new BMW M100 should be capable of delivering well over 500 hp.
That power will be provided with a new electric motor being installed and pinned to produce 204 hp compared to the 131 hp that the i8's electric motor delivers. Elsewhere, the 1.5-litre turbocharged three-cylinder of the i8 will be replaced with a 2.0-litre four-cylinder engine delivering 286 hp combined with a 27 hp starter generator. Alongside horsepower potentially sitting at 517 hp, torque should also be boosted from 420 lb-ft to 516 lb-ft.
As a result of the extra power and torque, the BMW M100 should reach 100 km/h in around 3.5 seconds compared to the 4.4 seconds needed by the i8.
When the car reaches the market and deliveries begin in 2017, it will reportedly be dubbed the BMW i8S or the i8CS and could bring with it advanced OLED technology.
[Via Autobild]