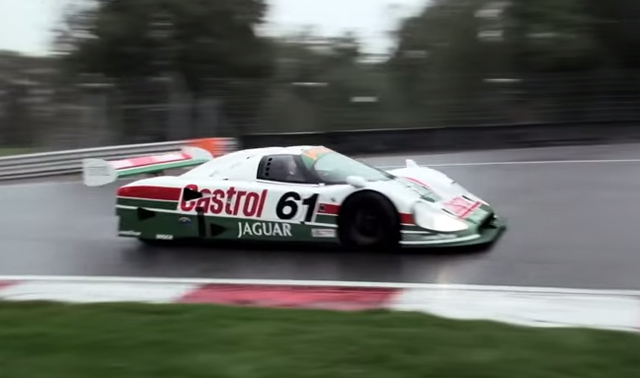 Chris Harris recently had the incredible opportunity to drive a Jaguar XJR-9 racing car at Brands Hatch and despite the less than ideal conditions, the legendary British racing car understandably left Mr. Harris very satisfied.
[youtube]https://www.youtube.com/watch?v=oQErgDQaRZM[/youtube]
This particular example managed to take victory at the 1988 24 Hours of Daytona and features a massive 7.0-litre V12 engine delivering in the region of 700 hp. When combined with an overall weight of less than 900 kg, the XJR-9 is understandably fast!