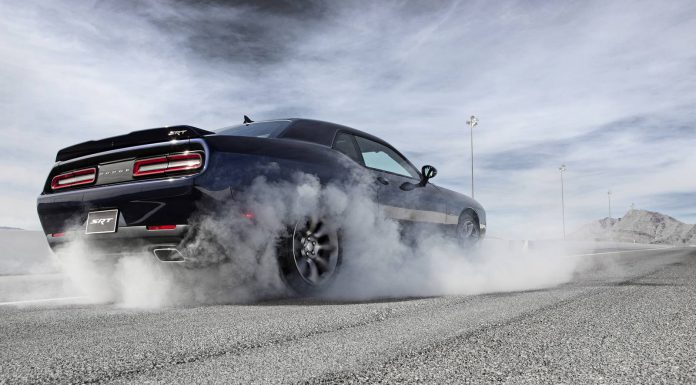 There is no arguing the fact that the Dodge Charger SRT Hellcat and Dodge Challenger SRT Hellcat are some of the most capable burnout machines on the planet. In order to celebrate the new year, Dodge has released a new video compilation of the Hellcat's best burnouts of 2014.
[youtube]https://www.youtube.com/watch?v=WrfQOzecwog[/youtube]
The video, which features both the Challenger and Charger variants of the Hellcat, compiles the best burnout clips from SRT hosted events and fan-made videos. Both the Charger and Challenger SRT Hellcat models feature a 6.2-liter V8 engine that produces a whopping 707 hp and 650 lb-ft of torque.
All of that power pushes the Charger SRT Hellcat to an astonishing top speed of 204 mph with a quarter mile time of just under 11 seconds flat. The Charger variant is only available in an eight-speed automatic transmission.
The Challenger SRT Hellcat comes equipped with the same 6.2-liter engine as the Charger and lays down similar performance figures in both top speed and the quarter mile. Enthusiasts will be pleased to know, however, that the Challenger is offered with both an eight-speed automatic and six-speed manual gearbox.
According to Dodge, their line of Hellcat models are the "most powerful muscle cars ever produced." After watching the video, we can certainly see why!