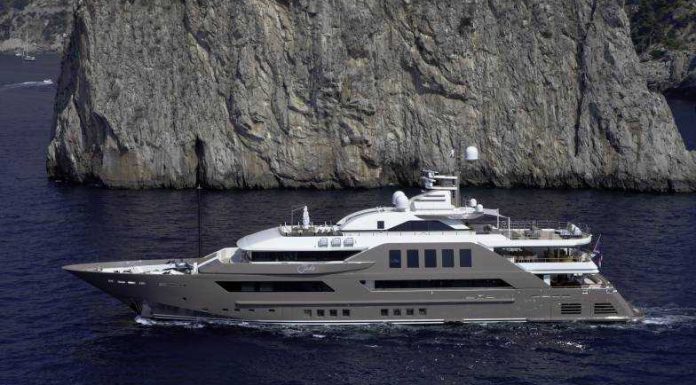 Meet Jade, a superyacht launched in 2013 by CRN Yacht with a length of 60 meters. CRN is a subsidiary of giant shipyard Ferretti Group. Like many of their projects, Jade whose shipyard ID is CRN 125 boasts of stateliness features accompanied with unlimited use of luxuries. The yacht is made of steel and aluminium and classified as a displacement hull.
Jade can accommodate a total of ten guests within its four double cabins and one owner's suite. In addition, it has space for a crew of 14 people. Its design work was done by Zuccon International Project together with the internal design team from CRN. The naval engineering was also done by a team of specialists from CRN.
Among the main features include a helicopter platform suitable for a 1500 kg helicopter and there is a garage large enough for a standard power boat as shown in the photo gallery. It has a fresh water production capacity of 18,000 litres a day and its water tank can hold up to 20,000 litres.
Its powerhouse features two MTU 12V4000M61 engines rated at 1500 kW which is available at 1800 rpm. There is a main generator rated at 200 kW 380V 50Hz while the emergency generator provided by Caterpillar is rated at 93 kW 380v 50Hz. While at half load the yacht can travel at speeds of up to 16 knots, its cruising speed is 14 knots. It has a range of 3000 nm while cruising at 14 knots.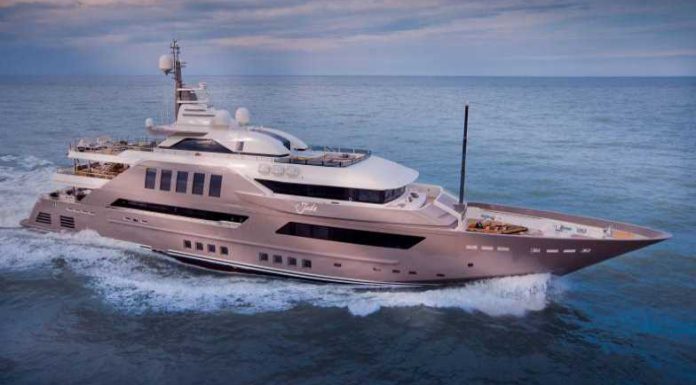 Most recently, the CRN shipyard has announced that they would be introducing two new superyachts in 2015 through a cooperation with Francesco Paszkowski Design. CRN teamed up with Mr. Paszkowski for the first time during the construction of the majestic superyacht Saramour. The two new projects will feature a 72m and 80m superyacht.
[youtube]http://www.youtube.com/watch?v=9ydJZDvJdYM [/youtube]