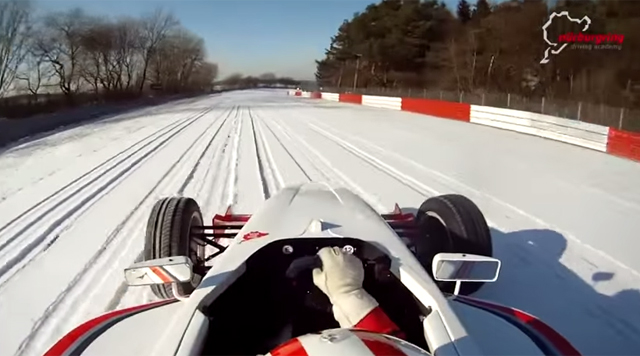 Nicknamed by Sir Jackie Stewart as 'Green Hell', the Nurburgring Nordschleife in the heart of the German countryside is arguably the most challenging and dangerous racetrack in the world. Not only does it provide very few runoff areas, but the circuit is bumpy in sections, features a plethora of blind entry corners and is almost always packed with cars.
[youtube]https://www.youtube.com/watch?v=d2g6sTSbxBU#t=172[/youtube]
In Winter however, things calm down at the Nurburgring and this year the track has been covered in a thick dumping of snow. Not intimidated by the -16 degrees Celsius conditions, Andy Gulden from the Nurburgring Driving Academy recently hit the circuit in a rear-wheel drive Formula race car and the exquisite driving shown really has to be seen to be believed!