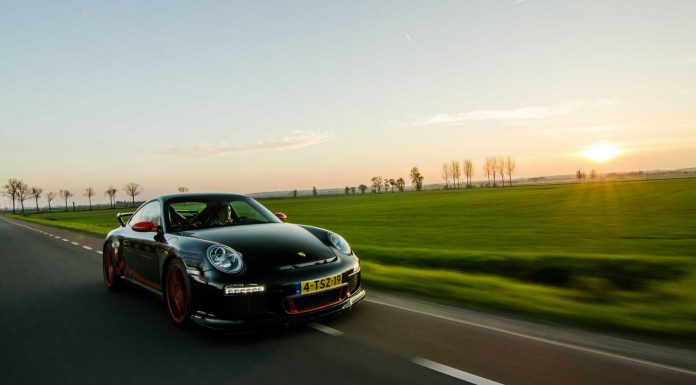 All iterations of the iconic Porsche 911 GT3 are absolutely potent, driver focused cars complete with bold exterior styling and most importantly, screaming engines. As a result, it is no surprise how often the 911 GT3 walks away with performance cars awards.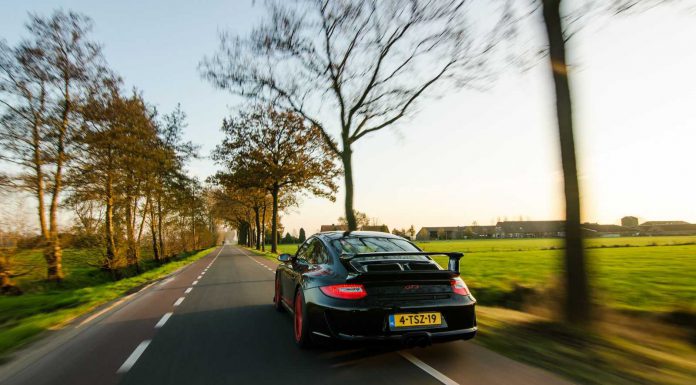 GTspirit's own photographer Willem de Zeeuw recently had the opportunity to photoshoot a Porsche 997-generation 911 GT3 in MK1 specification but outfitted with numerous components from the MK2 like the sharper taillights. This excellent job was done by AMS Mobile, a company located in Amsterdam.
Alongside the small visual changes, the owner of the following Porsche 911 GT3 has also installed an aftermarket SharkWerks exhaust system.