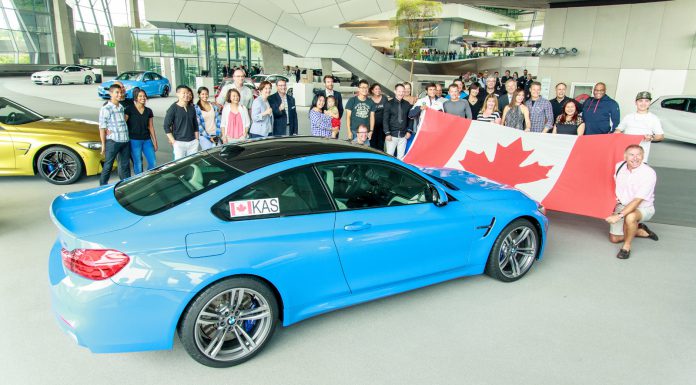 In 2014, around 22,500 BMW vehicles have been picked up by customers at the BMW Welt experience centre in Munich.
About 90 per cent of BMW customers who take delivery of their cars from BMW Welt come from Germany while almost 10 per cent come from the United States and Canada. As a matter of fact, a selection of Canadian customers picked up their new F8X-generation M3s and M4 Coupes from BMW Welt and immediately set off on a European roadtrip.
Every day, BMW Welt hosts between 80 and 120 vehicle deliveries with up to 160 cars being handed over at the facility on a daily basis.
Discussing the centre, head of BMW Welt Helmut Käs said, "All BMW customers buying a new car have the option of collecting their vehicle at the BMW Welt – the heart of the brand. Many BMW customers and fans, often travelling from farther afield, take advantage of this opportunity to experience an unforgettable day."