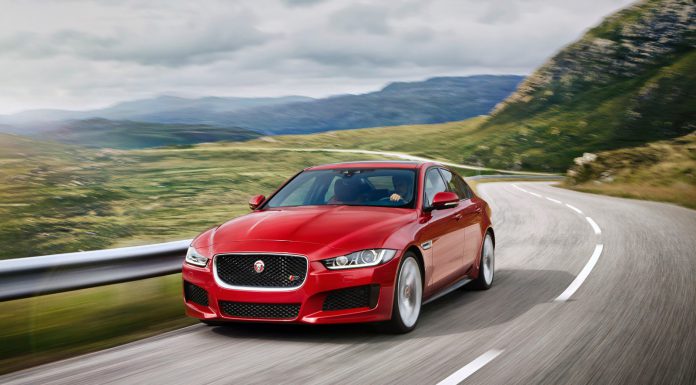 The Jaguar XE is set to become the British firm's first model to be produced in China.
A Jaguar Land Rover executive confirmed to Automotive News Europe that the XE will be produced, in part, in China alongside locally made Range Rover Evoques and the new Land Rover Discovery Sport. Unfortunately, the executive was unable to confirm when Chinese production of the XE will commence.
Jaguar hopes that the XE will become its spearhead vehicle in China as throughout 2014, sales of Jaguars in China have accounted for less than one-fifth of cars from the entire Jaguar Land Rover group in the Asian nation.
It remains to be seen if a long-wheelbase variant of the Jaguar XE will be produced specifically for the Chinese market, but there's certainly a possibility that it will be. After all, stretched variants of the BMW 3-Series and Mercedes-Benz C-Class are produced for China.
When local production of the Jaguar XE starts, the Chinese factory could reach 130,000 annual vehicles by 2016.
As a reminder, the top of the range Jaguar XE S features a 3.0-litre supercharged V6 engine delivering 340 hp. This engine is the same as the one powering the Jaguar F-Type V6. A torque figure of 450 Nm allows a 0-96 km/h (60 mph) time of 4.9 seconds and an electronically limited top speed of 250 km/h. Both figures make the XE S an impressive proposition! Mated to the engine is Jaguar Land Rover's eight-speed ZF transmission.
[Via Automotive News Europe]