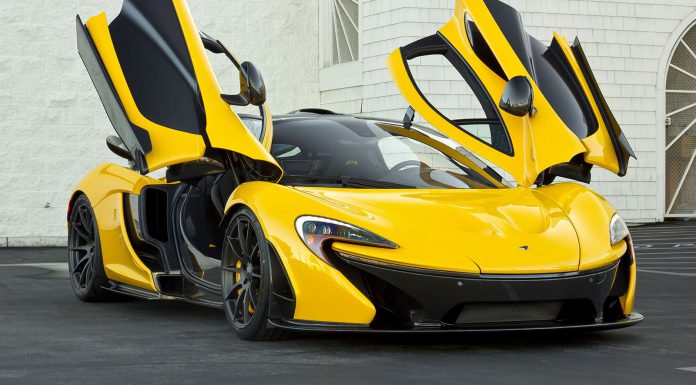 Another day and another McLaren P1 has been delivered to McLaren Newport Beach in the U.S. The premiere McLaren dealership has already taken delivery of multiple P1s in a plethora of finishes. This particular example is painted Volcano Yellow which has proven one of the most popular for the British hybrid hypercar.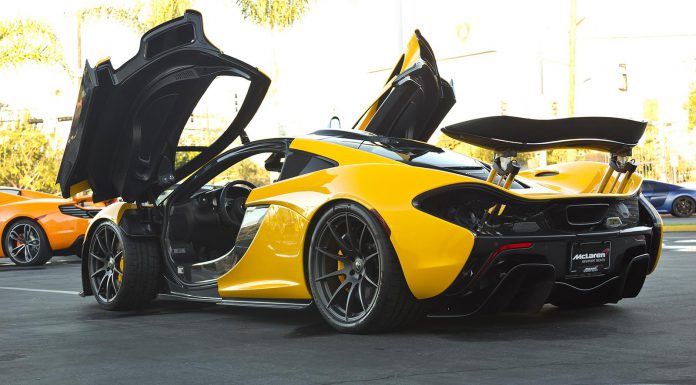 Beyond the paint scheme, this P1 features matte black wheels as well as a selection of gloss carbon fibre elements like the front and rear bumpers, doors, wing mirrors, roof and of course the menacing rear diffuser. This P1 is chassis #204 of 375 destined for production.
If you need reminding, the McLaren P1 is one of three new hybrid hypercars on the market, the others being the Porsche 918 Spyder and LaFerrari. The P1 utilises an upgraded variant of the 3.8-liter twin-turbocharged V8 engine from the 12C designed to now deliver 727 hp at 7,300 rpm and 531 lb-ft of torque at 4,000 rpm. This internal combustion engine is then mated to an electric motor delivering a further 176 hp and 192 lb-ft of torque leading to a total of 903 hp and 664 lb-ft.