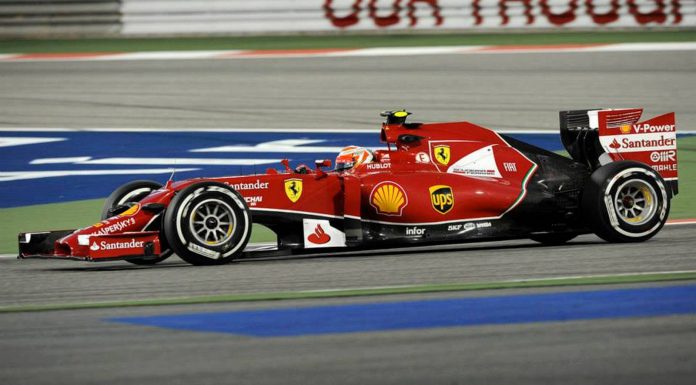 Ferrari is gearing for another tough year to come in F1 after going through a distressing season in 2014. They finished fourth overall and did not score a win throughout the season. This is the first time since 1993 for the Italian team to finish with no victories.
Speaking at the Fiorano test track recently, new Ferrari Chairman Sergio Marchionne confirmed that the team is aware of the challenges awaiting them in 2015. Mercedes has dominated the sport since the introduction of the new cars and has proven to have better engines than other manufacturers.
The Fiat Chrysler (FCA) chief executive who replaced Luca Di Montezemolo as Ferrari chairman in October said, "We must forget 2014. I don't want to talk about 2014. We started late with the 2015 car, certain choices and strategies that were made by others and that, in retrospect, I don't necessarily share.
"So 2015 will be a difficult year that will put the team to a real test. I think 2015 is going to be a reconstitution year. It will be Maurizio's first full year with the team. I think hopefully within the next 12 months we will remove all the baggage of uncertainty that is going to plague at least the initial phase of 2015.
"Not to underestimate the significance or the magnitude of the task, I think Ferrari can probably get to the same place (as Mercedes) by the end of 2015. Some of the work has already started. We need to be able to emulate their success," Marchionne said.
The team has so far made several restructuring moves including appointing Maurizio Arrivabene as the new team principle. Additionally, four-time world champion Sebastian Vettel will be joining the team from Red Bull while Fernando Alonso will leave for McLaren. Ferrari has also recruited Jock Clear, the engineer behind Lewis Hamilton's success in the 2014 season. Clear also worked with Jacques Villeneuve at Williams when he won the 1997 World Champion.
Commenting on the new changes, Marchionne said, "I expect the same thing from a German driver as I do from a Spanish driver. To drive the hell out of the car and win races. Their role in life is to race and to win."