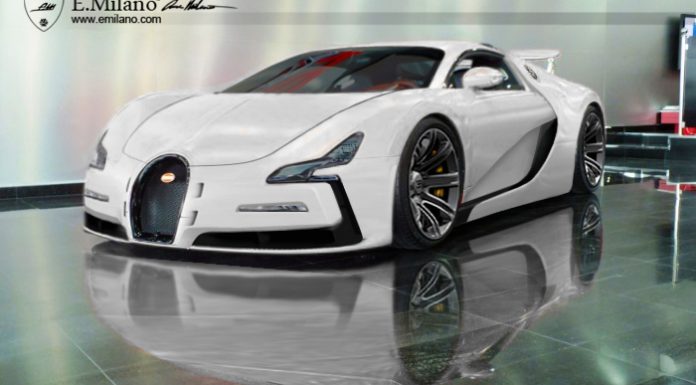 Next year, the Bugatti Veyron's successor is expected to be revealed or at the very least, confirmed and detailed by the French marque. Until such a time comes, very little, if any, official news about the new hypercar is expected to be released including how the car may look. Despite this, prolific automotive renderer Evren Milano has decided to render how the new car could look while dubbing it the Bugatti EB111.
Generally speaking, the shape of the Bugatti EB111 pictured is similar to the Veyron with a short and curvaceous bonnet, prominent side skirts, Bugatti's traditional horseshow front grille and prominent rear wheel arches. The most eye-catching new design elements employed by Milano are the installation of uniquely-shaped headlights, daytime running lights and swooping air intakes.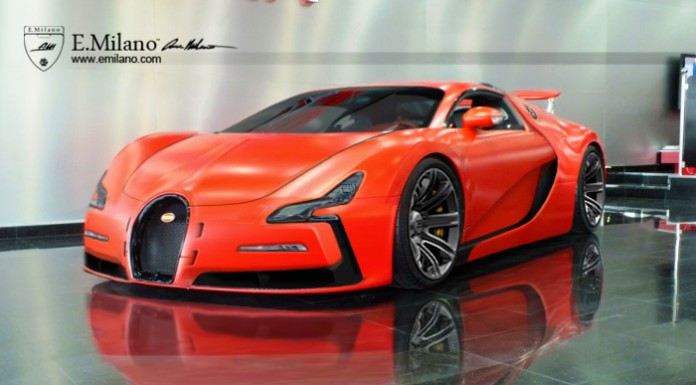 For the Bugatti Veyron's successor, the latest reports indicate that it could be dubbed the Bugatti Chiron. Beyond the name, the Bugatti Chiron will be extensively upgraded from the outgoing Veyron. As a matter of fact, it is suggested that the Veyron's 8.0-litre quad-turbocharged W16 engine will be retained but tuned to deliver 1500 hp. Additionally, there's a chance that the traditional turbocharges could be replaced with electric turbos to improve low-end torque with an electric motor possibly mounted within the gearbox housing alongside a lithium ion battery.
Elsewhere, the Bugatti Chiron will weigh less than the Veyron which even in Super Sport specification weighs a hefty 1840 kg.