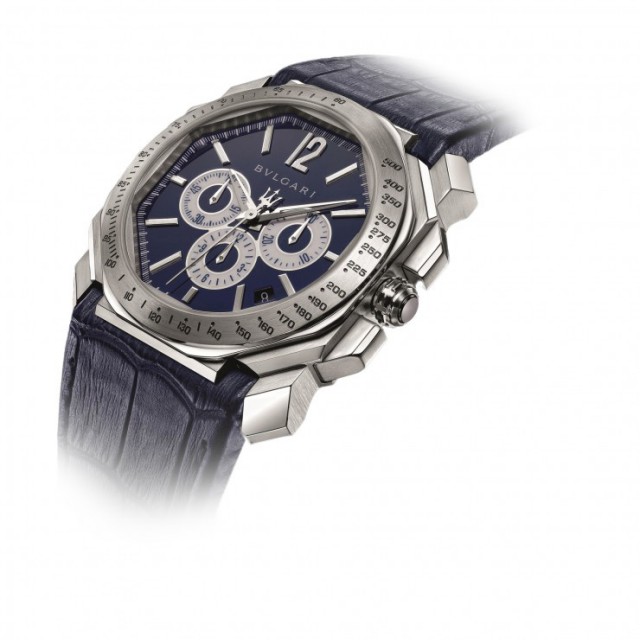 With just a few days left in 2014 which is Maserati's 100th anniversary, the Italian car manufacturer teamed up with Bulgari (celebrating its 130th anniversary) to release the special Octo Maserati Limited Edition chronograph watch.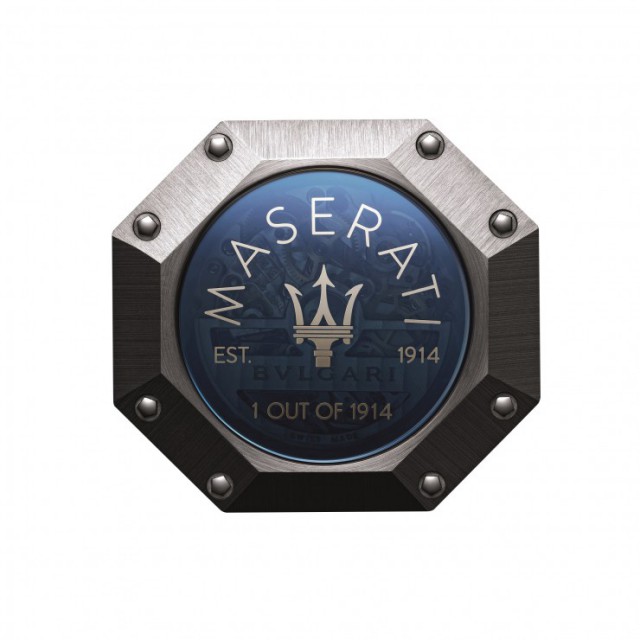 The watch will be limited to just 1914 pieces in reference to the year Maserati was founded with each wearing a sticker price of 10,150 euros. The time on the watch is shown on a champlevé dial which necessitates a time-consuming process to contruct. First, the cells which will support accents of enamel are carved and etched and then the enamelled parts are fired after the enamel is applied and polished by hand.
On the dial, Maserati's famous Trident logo also features with a number of bright blue elements also apparent including with the blue alligator-print leather strap. Finally, the Octo Maserati Limited Edition chronograph watch is water resistant to 100 metres.