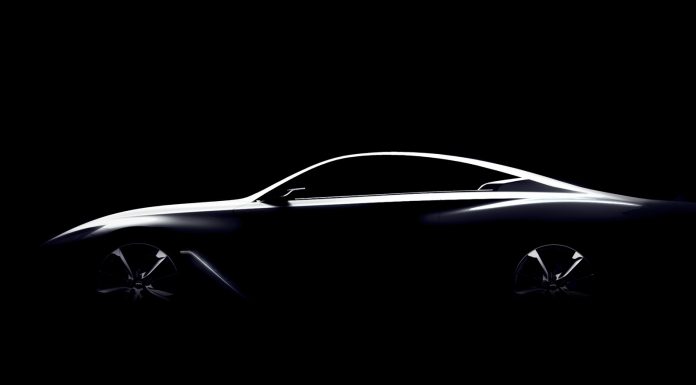 The Detroit Motor Show 2015 will see the official unveil of the Inifini Q60 Concept. Infiniti have today released the first official teaser image. The premium sports coupe concept is widely expected to preview a production model which will hit the market soon. Infiniti say that the Q60 Concept foreshadows "the strong visual consistency to be a key ingredient of products in the future Infiniti line-up".
The Infiniti Q60 Concept design seems to follow from Infiniti's previous concepts, in particular the stunning Infiniti Q80 Inspiration Concept. It looks to have a lower roofline though, perhaps with just two doors. The rear mirror line is typical Lexus; inspired direct from the stunning Lexus LFA.
We don't really know much more about the Infiniti Q60 Concept. It appears to be part of Infiniti's drive to create a bigger brand to rival the German mainstays. Perhaps this new concept could preview a Mercedes-Benz S-Class Coupe rival?