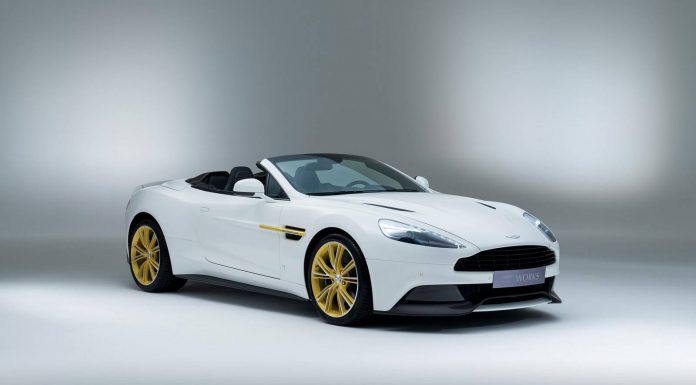 Aston Martin Works, the British company's bespoke program, celebrates its 60th anniversary this year. To celebrate, the Aston Martin Works Vanquish 60th Anniversary Edition has been commissioned as a limited edition of six. It was unveiled earlier today as part of company's customer Christmas celebration.
The six bespoke cars, all versions of the current Vanquish in either Coupe or Volante form, are created in association with the Q by Aston Martin service. Each car will be different but will be tailored to reflect the style of each one of Aston Martin Works six decades.
The cars will feature bespoke parts including trim and paint colour treatments. They will also feature bespoke cast, laser etched rotaries around the major controls in the centre console of each Vanquish. Each car will feature a unique rotary constructed from the piston of an Aston Martin engine from that era.
The piston metal is sourced from a rebuilt engine. The donor parts will come from: 1955-1965: DB 2/4 Mk II saloon; 1965-1975: DB5; 1975-1985: V8 Coupe; 1985-1995: V8 Vantage X-pack; 1995-2005: V8 Vantage supercharged; 2005-2015: Original Vanquish.
Works Anniversary cars are instantly recognisable for their Anniversary Yellow side strakes and alloy wheels. Aston Martin Works 60th Anniversary logos are etched into each car's sill plates. The cars retain the 6.0-litre V12 petrol engine form the serial Vanquish together with a Touchtronic III eight-speed automatic gearbox. The 0-60mph time is a mere 3.6 seconds and top speed is 200 mph.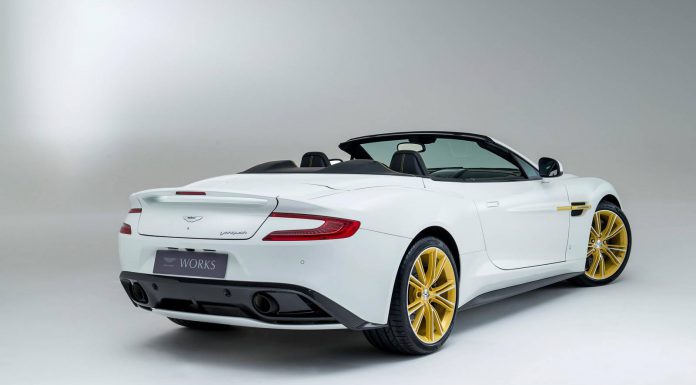 Aston Martin Works Commercial Director, Paul Spires, explained:
"This project has been a harmonious co-operation across the whole business, developed uniquely to celebrate 60 years of Aston Martin Works at Newport Pagnell. I'm thrilled to be unveiling the first of these cars at our Christmas celebration, and look forward to seeing the remaining models being built and delivered to customers throughout the course of our anniversary year in 2015."
Dr Matthew Bennett, General Manager of VIP and Q by Aston Martin Sales at Gaydon, said:
"The colours of these six unique cars have been very carefully chosen to reflect and celebrate the progress of Aston Martin Works over those six decades. Celebrating the past, but pointing very much toward a bright and exciting future, too, these Vanquish models will, I'm sure, very quickly become a notable feature of the brand's history at Newport Pagnell."