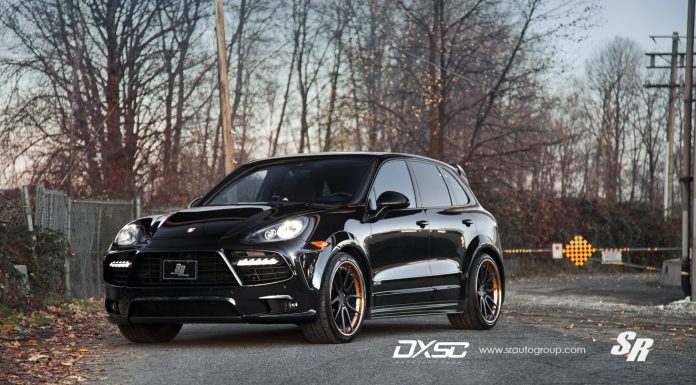 The SR Auto Group recently collaborated with DXSC to create an exceptionally unique Porsche Cayenne Turbo S utilising a bodykit from famous tuning firm Mansory.
Up front, a new Mansory bumper has been installed alongside a thoroughly redesigned lip. These two new components add an extra sense of aggression to the potent German SUV and really make it stand out from the pack.
Elsewhere, SR Auto Group installed Mansory carbon fibre side skirts, a Mansory carbon fibre rear decklid and roof spoilers as well as a new tailgate, diffuser and quad tailpipe exhaust system. That exhaust system just so happens to be a screaming iPE Valvetronic setup.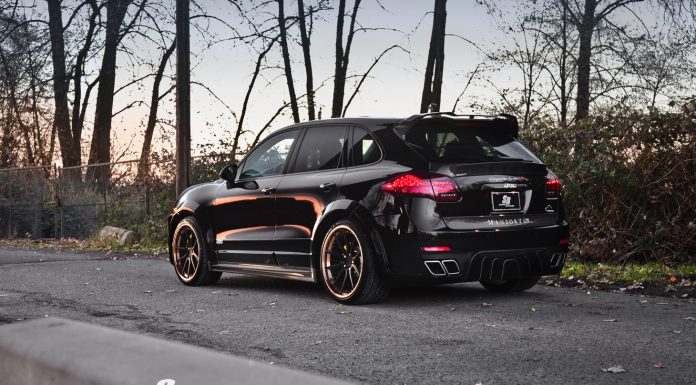 Completing the upgrades are a set of ADV.1 Wheels that feature a matte black face with gloss bronze lips. They measure 20×10.5 at the front and 22×12 at the rear.