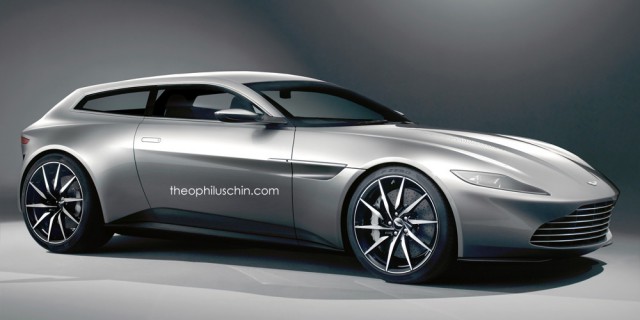 Just a few days ago, the wraps were taken off the Aston Martin DB10 sports car specially created for the next James bond film, Spectre. While the DB10 won't hit the streets, automotive renderers Theophilus Chin and X-Tomi Design have decided to create Shooting Brake and Volante variants respectively and thanks to the styling of the DB10, it looks impressive in both body styles.
As a reminder, a mere 10 examples of the Aston Martin DB10 will be created and all of them are pinned to be used throughout production of the 24th James Bond film. As a result, they won't be offered for sale but the company's chief executive Andy Palmer still defines the DB10 as the most exclusive DB ever created.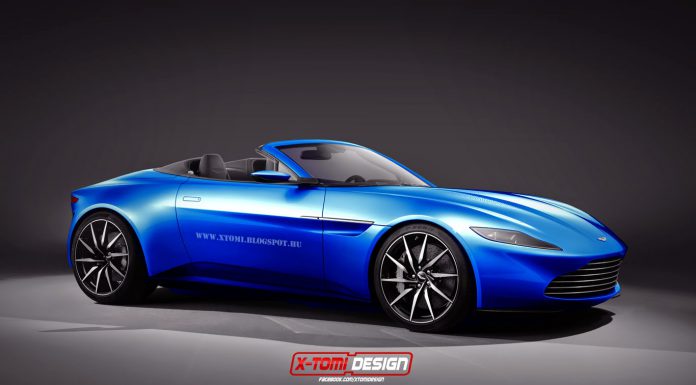 All 10 units of the DB10 will be handmade at Aston Martin's Gaydon headquarters and the car reportedly previews a new design language for the firm with AMG power set to be implemented into all upcoming models.
Elsewhere, the Aston Martin DB10 features a V8 engine but it is not the brand-new Aston-Martin specific AMG V8 powerplant we are expecting to see in future models. Instead the DB10 uses an identical 4.7-litre V8 to the current V8 Vantage. While the DB10 doesn't preview future technologies set to underpin future Aston Martins, the firm did announce that it previews a brand new styling direction and will consequently influence upcoming models.
[Via Theophilus Chin and X-Tomi Design]