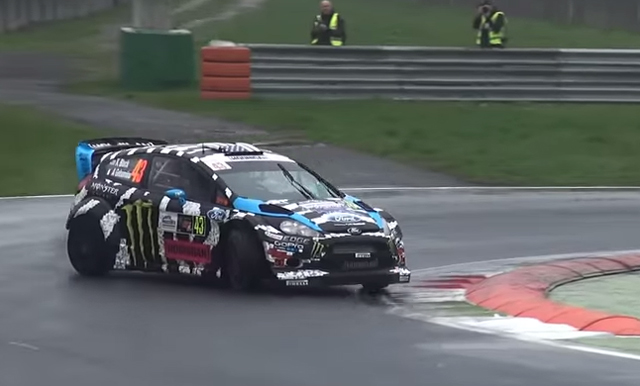 Ken Block recently headed out onto the famous Monza circuit in Italy for the 2014 Monza Rally Show and while there, showed off some of his impressive rally, driving and gymkhana skills in his potent Ford Fiesta World Rally Championship car.
[youtube]https://www.youtube.com/watch?v=jmrcZhgVghY#t=178[/youtube]
Block has of course been quite busy as of late following the recent reveal of Gymkhana Seven filmed in Los Angeles and in the brand new Hoonicorn RTR Mustang. This is the first time we've seen Block manhandling his potent little Fiesta since and despite the treacherous wet conditions throughout much of the event, Kenny from the block put on a real masterclass.