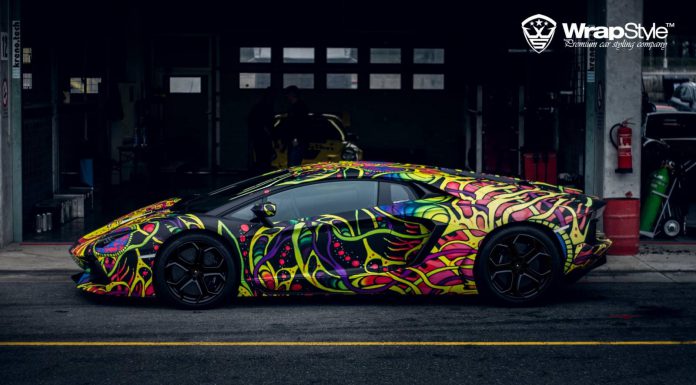 The Lamborghini Aventador is quite possibly the most popular current supercar to be personalised and modified with bright and bespoke examples featured around the world. Now the crew at WrapStyle has wrapped up (no pun intended) work on creating a truly psychedelic Aventador unlike any other we've laid eyes on.
The unique theme is characterised by a bright yellow electric guitar on the bonnet and from there, the out-of-this-world theme becomes apparent with a mixture of bright and fluro shades of red, pink, blue, yellow, green, orange and black.
Finally this special Lamborghini Aventador rolls on a set of gloss black wheels and is owned by a German who clearly isn't afraid of standing out from the pack.