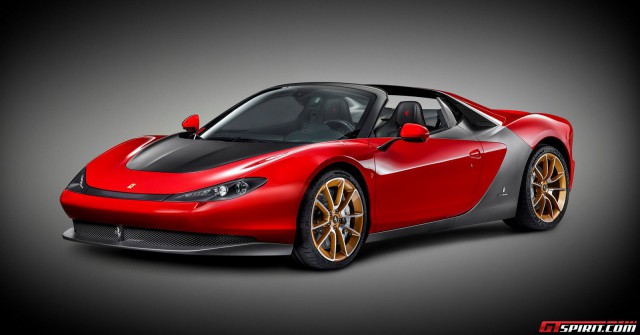 Ferrari has just unveiled its second car at Abu Dhabi's Yas Marina Circuit in as many days with the release of the Ferrari Sergio for Pininfarina. The car celebrates Ferrari's 60th anniversary with Pininfarina.
Back at the start of September, renderings leaked reportedly showing the production-spec Pininfarina Sergio. At the time, it wasn't entirely known if the car was indeed heading to production but as it turns out, those renderings were completely accurate. Compared to the original Pininfarina Sergio concept unveiled at the Geneva Motor Show 2014, the production-car receives a restyled body and will be limited to a mere six units.
Stylistically, the Ferrari Sergio for Pininfarina now features a windscreen, a higher nose to pass pedestrian protection regulations as well as normal doors. Additionally, the interesting decklid of the original concept has been modified but is equally as high-catching. Elsewhere, the headlights and taillights have been are brand new for the production car.
The Sergio is based around the Ferrari 458 Spider but uses the more powerful engine from the 458 Speciale A. This engine displaces 4.5-litres from its screaming, naturally-aspirated eight cylinders and consequently pumps out 597 hp which is enough to send the special Sergio model to 100 km/h in a mere three seconds.
Because the car is based around the 458 Spider, the interior has gone essentially unchanged.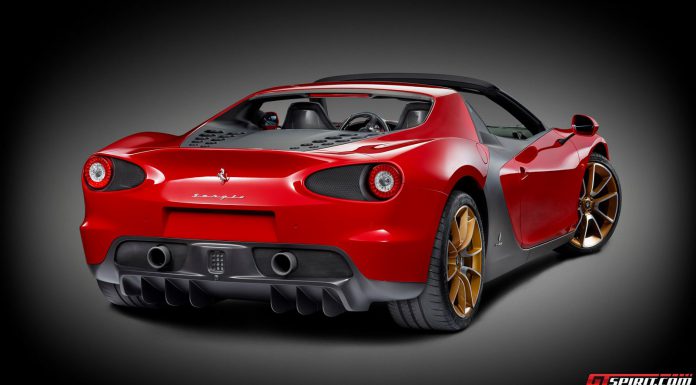 The very first example has been delivered to the SBH Royal Auto Gallery in the UAE and has a three-layer red exterior as well as black leather and red contrast stitching throughout the interior. Additionally, the customer ordered the specific Sergio forged wheels finished in gold.
All six examples have been configured by the customers in dedicated sessions with Ferrari's Tailor Made program in Maranello.