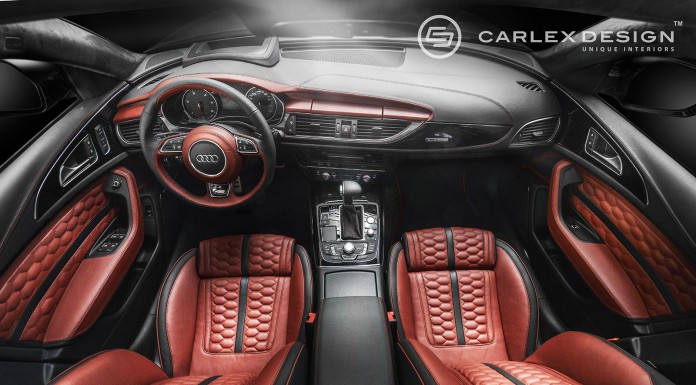 Polish interior specialists Carlex Design has just wrapped up work on outfitting an Audi A6 Avant with a thoroughly overhauled interior to not only add to the luxurious feel of the German sedan but to also give it a unique flair.
The revised interior is characterised through the installation of red and black leather across the vast majority of the surfaces particularly on the seats and door panels. These areas also feature quilted stitching with a honeycomb pattern on the doors and seats.
The interior of this Audi A6 Avant has also seen the fitment of red accents on the steering wheel and dashboard and Carlex Design says that the Nappa leather used comes straight from the Bentley catalog.