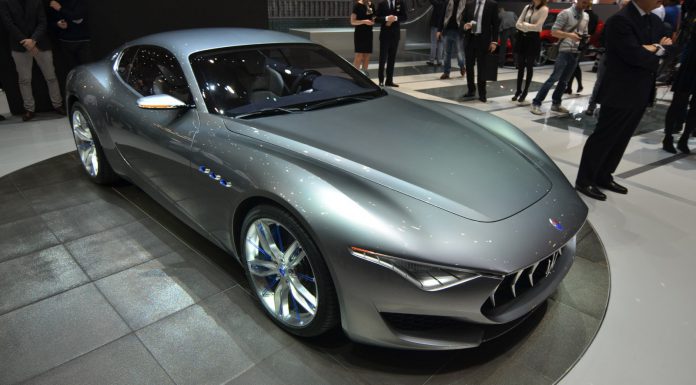 At the Geneva Motor Show 2014, Maserati kicked off its centenary celebrations with the unveiling of the Maserati Alfieri concept car. Designed to preview a new sports car from the Italian manufacturer, it has emerged that the car is likely to maintain its name through to production.
The car is named after Alfieri Maserati, one of the Maserati brothers who founded Officine Alfieri Maserati and will hit the market in 2017. That means the sports car will arrive one year after Maserati begins sales of the Levante SUV.
While recently speaking with Autocar about the Alfieri, Maserati UK marketing director James Cowan said, "While we don't expect it to be a big seller we do expect it to anchor all values that are core to Maserati, and have a halo effect in drawing customers to us. Coming a year after the launch of the SUV, it can do a job in reaffirming in people's minds all of the values that make Maserati special.
"While our sales target of 75,000 cars by 2018 is ambitious, it is important that people recognise Maserati's core values of exclusivity and luxury remain. The Alfieri is the perfect car to do that job – it will be as desirable as a Jaguar F-type or Porsche 911 but considerably more exclusive, and as a result special," Cowan said.
Powering the Maserati Alfieri coupe and cabriolet will be a V6 engine likely featuring two turbochargers. A host of differently powered variations will be offered with power ranging from 404 hp, 443 hp, and an extremely impressive 512 hp. As a result of this, it can be assumed that three different versions of the Alfieri will be offered and consequently, it should act perfectly as the Italian answer to the Jaguar F-Type Coupe and regular drop-top. Additionally, the range-topper will match the 2016 Mercedes-AMG GT nicely.
[Via Autocar]