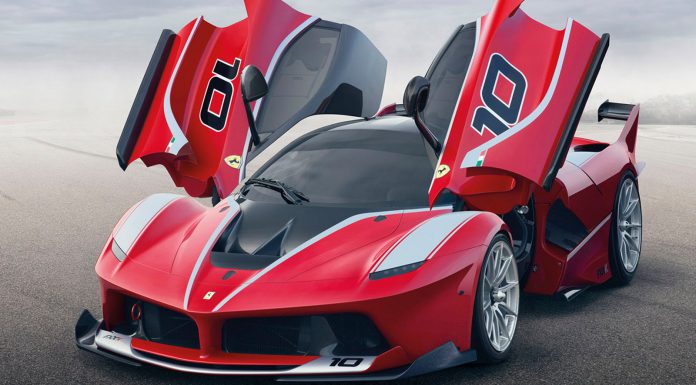 The LaFerrari FXX K was revealed just a couple of days ago and now it has emerged that just 32 examples could be heading to production.
While that figure remains unconfirmed, it could be accurate considering that just 30 units of the Ferrari FXX were produced. As for the cost of the LaFerrari FXX K, sources indicate that each example will sell for 2.2 million euros which is 200,000 euros more than the Enzo-based FXX. Considering the array of new technologies featured in the LaFerrari FXX K however, that premium is understandable.
Beneath the skin, the LaFerrari FXX K features a tuned version of the LaFerrari's 6.3-litre V12 engine and electric motor powertrain. Rather than the 950 hp delivered by the road car, the LaFerrari FXX K produces a potent 1021 hp and over 664 lb-ft of torque. Of that power, 835 hp comes from the naturally-aspirated V12 while the remaining 188 hp comes from the upgraded electric motor. Mated to this potent powertrain is a seven-speed paddle-shift dual clutch transmission.
To achieve the extra power, the V12 has been installed with new camshafts, revised intake manifolds, a redesigned valve train as well as mechanical tappets. Elsewhere, the exhaust system has been changed while the HY-KERS system now provides four different driving modes. These are Qualify Mode, Long Run, Manual Boost and Fast Charge.
While the Italian firm has yet to announce just how fast the LaFerrari FXX K is, it should hit 100 km/h in around the 2.5 second mark as well as a theoretical top speed well in excess of the 350 km/h achievable by the road car.