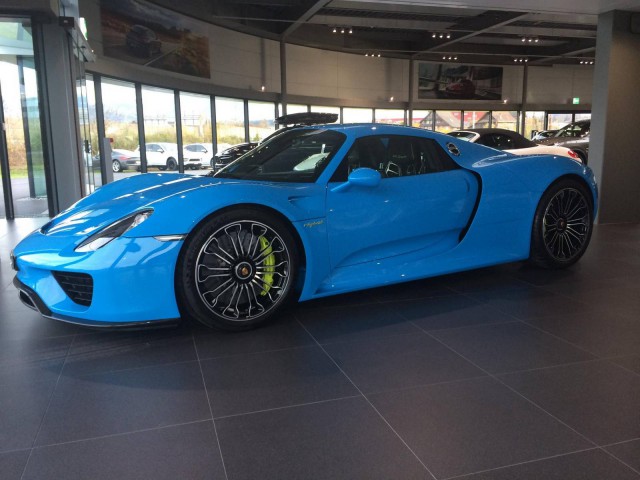 Since deliveries of the McLaren P1 commenced, we've seen some very bright examples from eye-catching shades of blue, green and red through to CJ Wilson's one-off chameleon finish. By comparison, most Porsche 918 Spyders delivered so far have featured relatively subdued colour finishes. The following Porsche 918 Spyder however, is on an entirely different level.
Currently residing at the Porsche Zentrum Zug dealership in Switzerland, this 918 Spyder is finished in a shade dubbed Blue Rocket and alongside green brake calipers, certainly makes this one of the brightest 918s we've come across!
Featuring a 4.6-liter naturally-aspirated V8 engine delivering 608 hp as well as two electric motors delivering an additional 279 hp, the Porsche 918 Spyder is one of three current hybrid hypercars the others of course being the McLaren P1 and LaFerrari.