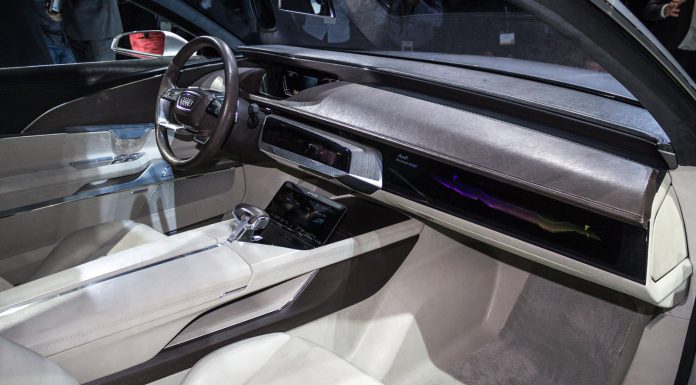 Audi board member of technical development Dr. Ulrich Hackenberg has revealed that in the future, Audi models could feature interiors completely free of any analog buttons.
Instead, Hackenberg believes that the rise of touchscreens in cars will eventually lead to the abandonment of buttons.
While speaking with Automobile Magazine recently, Hackenberg said, "I think there will be one day where it is zero. I think the customer today is used to touchscreens. It's not a problem for the customer to handle it."
Audi Prologue Concept at the Los Angeles Auto Show 2014

Additionally, Hackenberg revealed that just like the latest-generation Audi TT, the new Audi R8 will feature all of its infotainment and car information details on the screen behind the steering wheel. As for other future Audi products, a central display will also be featured alongside the electronic gauge cluster.
Stay tuned for a full report on the brand new Audi Prologue Concept that we drove in Beverly Hills last weekend!