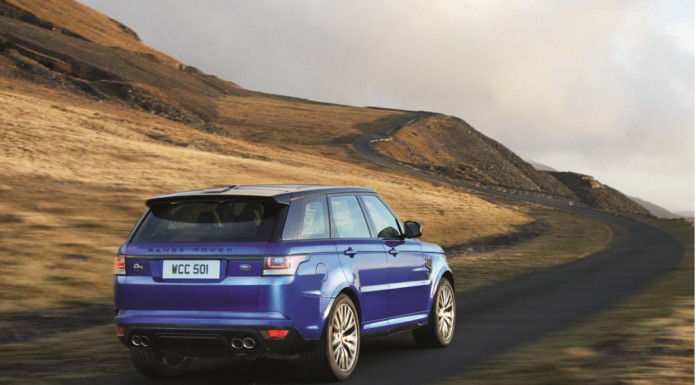 Land Rover has just released details about its 2015 line-up of cars for the U.S. market. Understandably, the most important addition for the automaker is the release of the Land Rover Discovery Sport but there are a selection of other important changes and updates afoot within the brand.
Despite the Land Rover Discovery Sport being created to replace the LR2 (called the Freelander in some markets), Land Rover will actually keep the LR2 on the market for the 2015 model year. It will be priced just below the Discovery Sport at $37,585.
While speaking about the Discovery Sport, it has been priced from $38,920 including the obligatory $825 shipping charge. In the U.S. it will be available solely with a 2.0-litre turbocharged four-cylinder engine mated to a nine-speed automatic transmission. Unlike the LR2/Freelander, the Discovery Sport can accommodate seven people.
Elsewhere for 2015, Land Rover has updated the Range Rover Evoque. It now includes Reverse Traffic Detection for variants with the Lind Sport Monitor option while those with the Advanced Park Assist package now have the Perpendicular Park assist system. Prices for the five-door Evoque start at $42,025 while the three-door is priced from $46,025.
For 2015, the Land Rover LR4/Discovery features an updated infotainment system and now comes standard with side steps. It is priced from $51,325. As for Range Rover models, the range-topping Sport SVR has been added to the line-up with it costing $111,400 compared to the minimum $64,450 required to purchase the 'regular' Range Rove Sport. As for the run-of-the-mill Range Rover, the HSE trim has now been added to the long-wheelbased variant.