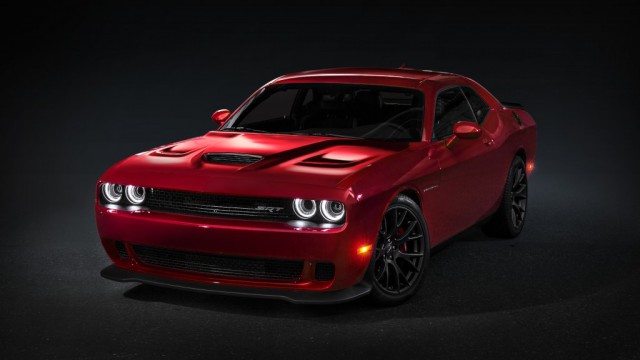 Jay Leno recently teamed up with the Today show in the U.S. as part of NBC's 'Shine a Light' series and gave a wounded U.S. veteran not only the drive of his lifetime, but one of the most desirably cars on the market right now.
Following a recent trip to Afghanistan, Leno decided to give a special gift to one of the soldiers. After randomly picking a name, Leno met with Cpl. Ethan Leberge who suffered serious injuries in Afghanistan when a suicide bomber detonated near him.
Visit NBCNews.com for breaking news, world news, and news about the economy
Like Leno, Leberge is a revhead so the TV host decided to let Leberge behind the wheel of the Challenger SRT Hellcat. After the drive, Leno gives the veteran the keys to the sought after muscle car and as you could imagine, he's truly stunned!
As a reminder, the Dodge Challenger SRT Hellcat features a brand new 6.2-litre supercharged V8 engine delivering a potent 707 hp and 650 lb-ft of torque.