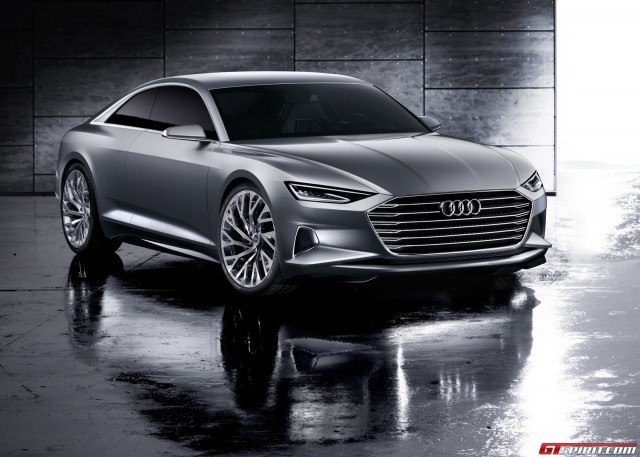 At the ongoing Los Angeles Auto Show 2014, Audi unveiled the Prologue Concept as a preview into its future styling direction. Now Audi's technical chief Ulrich Hackenberg has confirmed that the next-generation A8 will be the first Audi to use the company's new look.
Consequently, the next-gen Audi A8 will become the first car designed entirely from scratch by Marc Lichte who was recently appointed the company's new head of design.
While speaking with Autocar, Hackenberg said, "I gave Marc his first job of designing the new A8, and the Prologue concept is a trailer for that. This concept is the next step of Audi design. The new A8 will launch by the end of 2016.
"The next A6 and A7 will also have this look. In the A8, there will be a lot of features from the Prologue. The face and the interior in particular; I'm not a fan of concept cars that are too spectacular, so that's why you'll see so much of this design in the new cars."
Crucially, the next-generation Audi Q7 and Audi A4 models set to arrive next year won't make use of the new styling direction as Lichte arrived on the scene too late.
[Via Autocar]