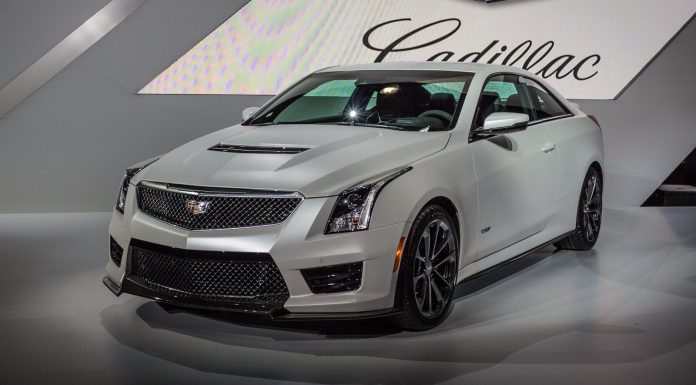 The 2016 Cadillac ATS-V is currently celebrating its world debut at the Los Angeles Auto Show 2014. Created as Cadillac's answer to the BMW M3/M4 duo and the latest-generation Mercedes-AMG C63, the Cadillac ATS-V has some serious competition. To see if it is up for the task, we headed to the Cadillac stand to check it up close.
Beneath the skin, the 2016 Cadillac ATS-V uses the long-rumoured 3.6-litre twin-turbocharged V6 currently employed by the CTS Vsport. However, Cadillac's engineers have managed to extract more power and torque resulting in 455 hp and 445 lb-ft. This extra power has been achieved thanks to new titanium connecting rods, titanium turbocharger turbines, two water-to-air intercoolers as well as a new radiator dedicated to the transmission and electronically locking differential.
All of this power is sent through the rear wheels via either a six-speed manual transmission or a single clutch eight-speed automatic 'box. To handle the power and torque and to deliver the power to the ground, sticky Michelin Pilot Super Sport tyres come standard. When it is all said and done, the Cadillac ATS-V can sprint to 96 km/h (60 mph) in a mere 3.9 seconds as well as a top speed of over 297 km/h (185 mph). The manual gearbox features Active Rev Match, no-lift shifting as well as launch control while the eight-speed auto operated through paddle shifters, includes launch control and the 'Performance Algorithm Shift'.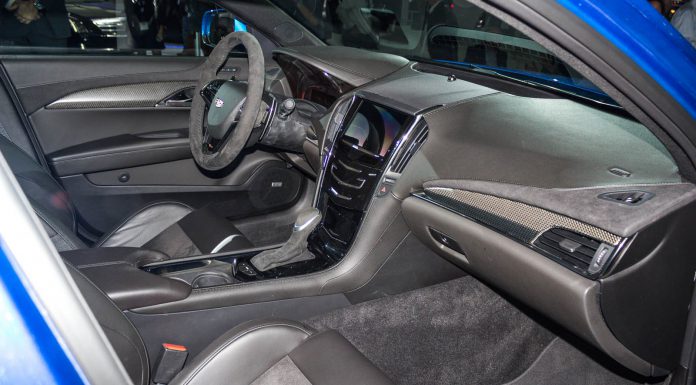 From a design standpoint, the 2016 Cadillac ATS-V range includes a lightweight carbon fibre hood complete with an air-extracting vent which not only pulls out air out from the engine but also reduces lift. Elsewhere, the front and rear fascias have been extensively modified to improve the aero performance of the car with large grille openings also present to feed the air-hungry engine. The flared wheel arches are also a drawcard with them supporting 18×9 inch wheels at the front and 18×9.5 inch wheels at the rear.

For more about the 2016 Cadillac ATS-V, check out our previous post. For more from the Los Angeles Auto Show 2014, head on over to our dedicated news channel!