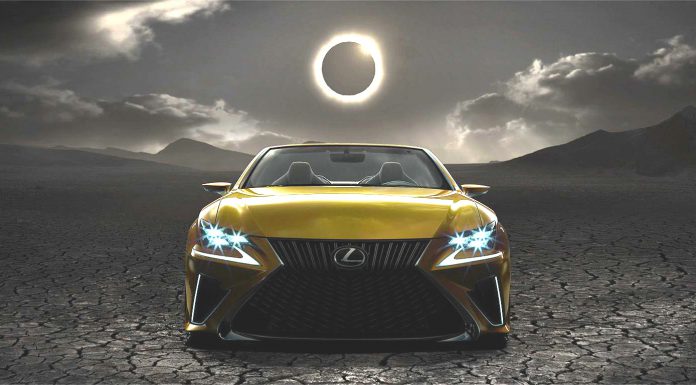 A couple of new teaser images of the impending Lexus LF-C2 Concept have been released and it does indeed preview a future Lexus RC Convertible. The new teaser shots show the front of the aggressive concept's front as well as part of its interior. The car will be revealed at the Los Angeles Auto Show 2014.
From the front, the Lexus LF-C2 Concept features very similar styling to the road-going RC. However, it has been made significantly more eye-catching thanks to the beefed up grille, protruding front splitter and the tweaked headlights and LED daytime running lights.
As for the interior shot, it shows something very interesting indeed. The Lexus LF-C2 Concept will feature a steering wheel which instead of traditional analog controls for the stereo and other functions, employs two small touchscreens. Additionally, a fully automated gauge cluster is featured alongside another screen for the infotainment system in the centre console.