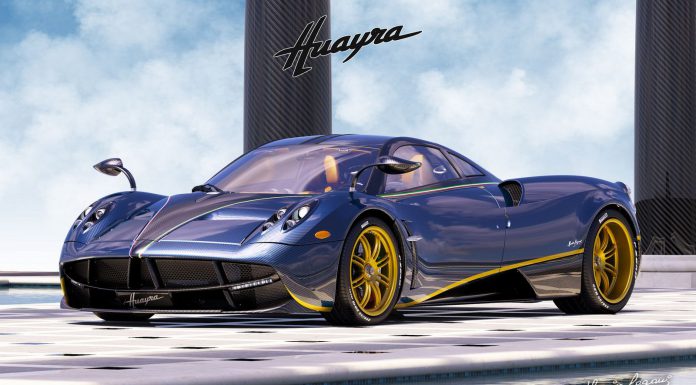 We have just received exclusive official renders of a new one-off Pagani Huayra! It will be called the Pagani Huayra 730 S Edition, nicknamed The Huayrab by its owner. The car is an exclusive one-off built for Mr. Alejandro Salomon.
The details of the car are very impressive. It will have a full exposed carbon fiber body, Tricolore lines on top, Zonda R lines at the bottom and golden Zonda wheels. The Italian flagged calipers and mirrors are the cherries on this piece of art by Horacio Pagani. These features are based on the owners favorite Pagani, the Tricolore and the Zonda R, bringing his favorite Pagani's into his favorite model yet, the Huayra.
The engine will be built by one of Mercedes-AMG's most famous and highly skilled builders, Michael Kübler. It is expected to produce 730 horsepower judging by the name of this special Huayra. The interior will not have the color you see on the render, it will be full blue. Most likely the first Huayra with an all blue interior!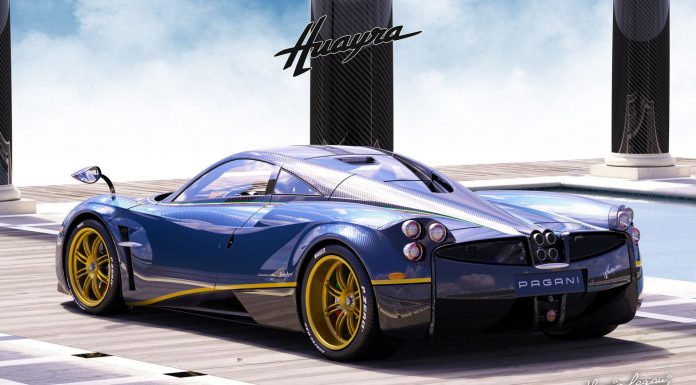 You can follow the owner on Instagram @salomondrin. This car will also hit the track on the 'Quest To The Big 5'.