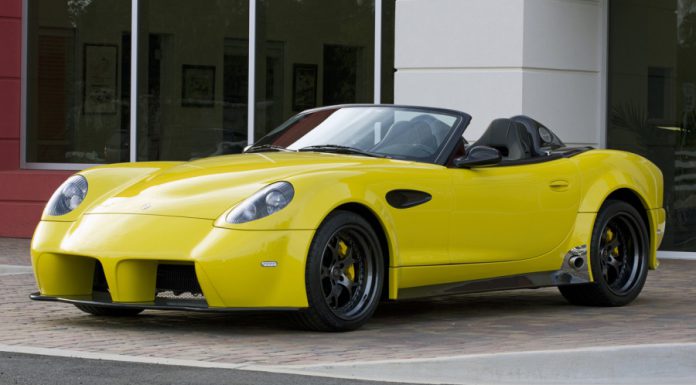 After introducing the Panoz Esperante Spyder 25th Anniversary Edition a couple of months ago, the small American automaker unveiled the more powerful Spyder GT variant at SEMA 2014.
Unlike the entry-level car which uses an all-motor V8 with an aluminium block and aluminium heads to deliver 430 hp, the Panoz Esperante Spyder GT 25th Anniversary Edition makes use of a supercharged V8 and therefore pumps out 560 hp. This engine is then mated to a six-speed Tremec T56 Magnum manual transmission with a six-speed auto complete with paddle shifters available as an option. If the customer wants even more power, Panoz can create 800hp+ engines.
When it is all said and done, the Spyder GT can hit 100 km/h in 3.9 seconds as well as a top speed of 276 km/h. The quarter mile is covered in 12.5 seconds. Braking of the car is also impressive with the Spyder GT coming to a stop from 96 km/h in just 112 feet.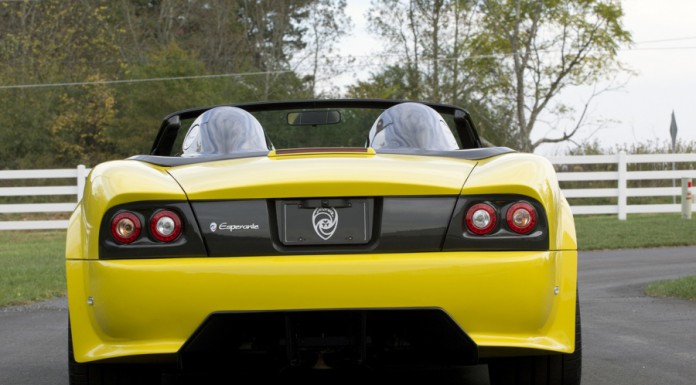 Generally speaking, the latest-generation Spyder has a new, shorter windshield reinforced by the aforementioned tubular steel A-pillars with an all-new carbon fibre windshield frame. The carbon fibre windshield frame is not just high-tech window dressing; it makes extensive use of uni-directional carbon fibre for additional strength and stiffness. Twin high-strength steel roll hoops braced into the rear subframe also help contribute to the vehicle's stiffness and increased structural integrity.
Pricing for the Panoz Esperante Spyder GT 25th Anniversary Edition starts at $204,750.