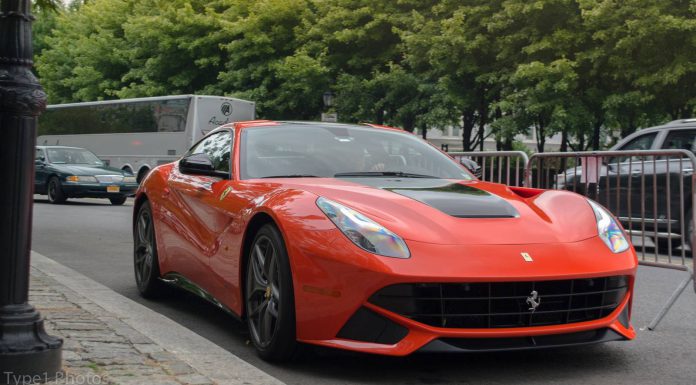 Just a week ago, we brought you pictures over a very rare Ferrari F12 Berlinetta finished in Rosso Dino from Ferrari. While it remains to be seen just how many F12s are finished this colour, another Rosso Dino Ferrari F12 Berlinetta recently showed up in New York City as part of the Tributo Ferrari event back in late August.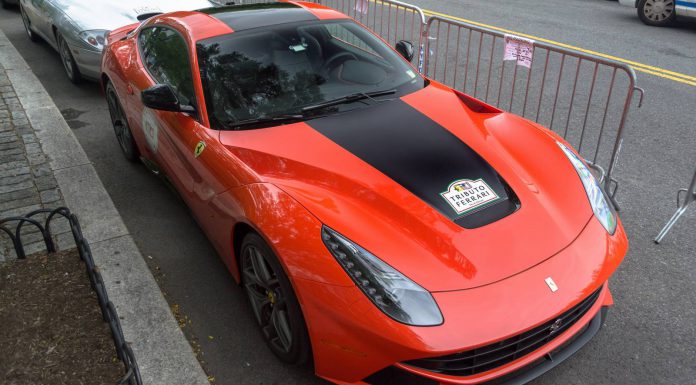 The Rosso Dino paint scheme is interesting in that it is a lighter shade of red than Ferrari's Rosso Corsa and in some lights, has a hint of orange to it. This F12 is made particularly unique thanks to the satin black livery it has one the bonnet, roof and rear decklid.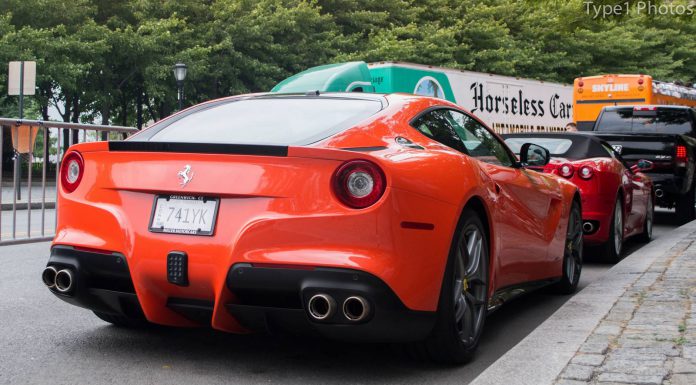 From the factory, the F12 is powered by a 731 horsepower 6.2-liter V12 mated to a seven-speed dual clutch transmission sending power to the rear wheels. This combination is enough to proper the 2-seat GT from 0-100 km/h in 3.1 seconds and on to a limited top speed of 337 km/h.