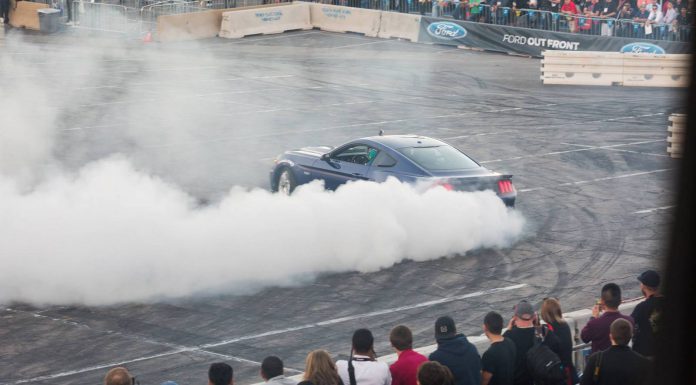 Just like recently SEMA editions, this year's trade show featured the dedicated Ford 'out front' carpark demo arena where some truly potent muscle cars hit the tarmac to put on a spectacular show for fans.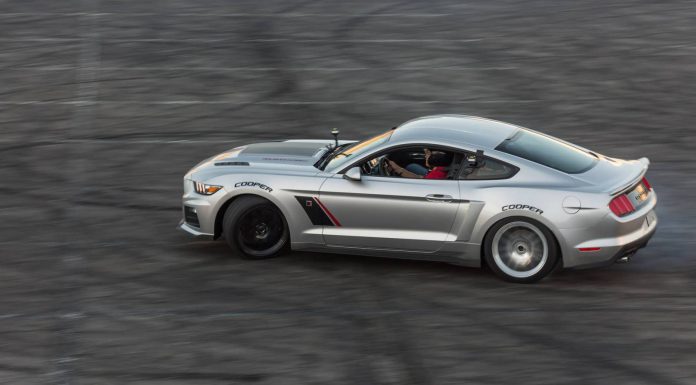 Two of the most exciting Ford cars to get involved in the arena were certainly the two Roush tuned 2015 Mustangs. Both were fitted with the tuning firm's 627 hp Stage 3 upgrade package and they gave passengers a truly unforgettable ride.
Behind the wheel of the silver and blue Roush Mustangs were Justin Pawlak, Mike Essa, Jack Roush JR and Chris Buescher.