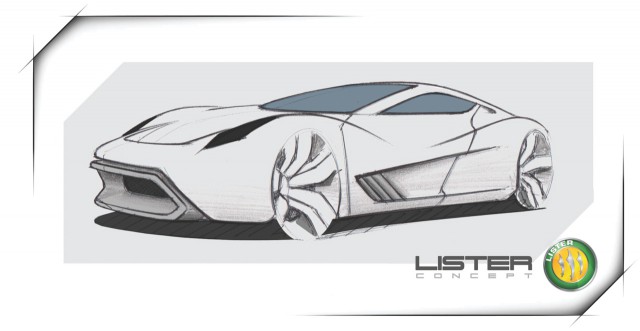 Founded way back in 1954, Lister only recently re-entered the sports car arena after its rebranding as the Lister Motor Company. Last year, the small sport's car manufacturer claims to have sold nine examples of its 350,000 pound 'Knobbly' sports car. On the back of this success, Lister has announced its plans to develop a "world beating" brand new hypercar to cost in the region of 2 million pounds.
Very few details about the car are known including what sort of powertrain it will use. If it aims to compete with the Porsche 918 Spyder, McLaren P1 and Ferrari LaFerrari however, it will almost certainly have to be a hybrid. All we have about the car so far are a selection of renderings which clearly depict quite a compact car with a typical sports car design.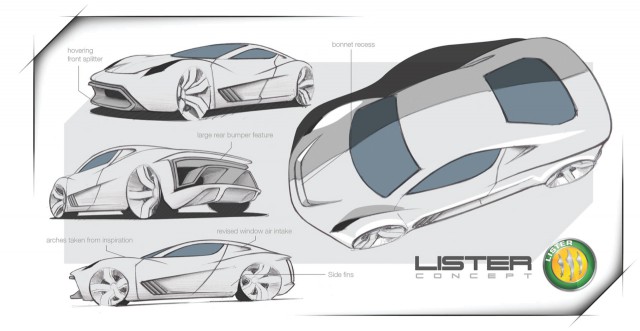 Discussing the company's upcoming hypercar, managing director of Lister Cars Lawrence Whittaker said, "Our aspiration has always been to return the Lister brand to the forefront of people's minds. The 'Knobbly' project has firmly established that the Lister name still has enormous good will and we know we have a brand with a lot of marketable collateral attached to it.
"Over the coming years our ambitions are to create a world beating brand new Hypercar with a list price of somewhere in the region of £2million. We are currently seeking external investors that have the desire to join us on what promises to be an incredible journey, because if we proceed with our ambitious plans, it is fundamental that the entire project is sufficiently resourced in order to deliver a serious, world-beating new product," he said.