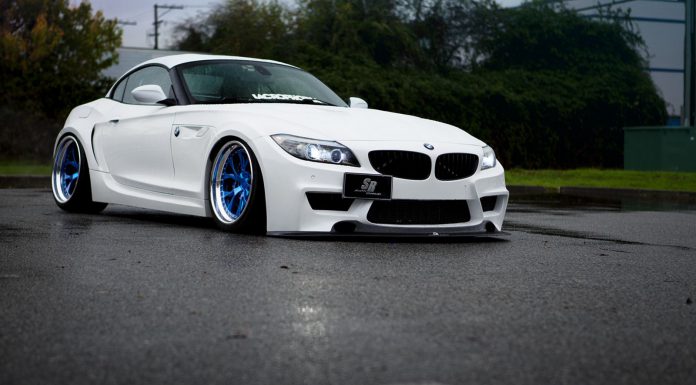 As we speak, BMW and Toyota are currently in the midst of developing the successor to the BMW Z4 as well as a potential next-generation Toyota Supra. Considering the Z4 has been in production since 2002, it is hardly surprising a new model is on the way as the design is becoming rather dated. The following example however upgraded by SR Auto Group, still looks remarkably fresh and modern thanks predominantly to the aftermarket upgrades it has received.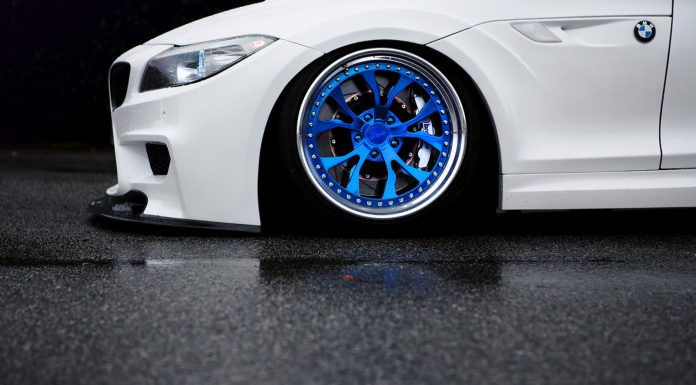 Most notably, this white Z4 has been fitted with a widebody kit from Duke Dynamics. The kit is unlike many others in the market in that it actually looks like it came directly from the factory with no bolt on panels or cheap cuts made. Instead, the new wide design suits the personality of the German front-engined sports car nicely. It includes the obligatory flared wheel arches at all four corners, a revised rear bumper, a subtle bootlid lip spoiler new diffuser and special tailpipes.
Further changes incorporated as part of the bodykit include a new front bumper, prominent splitter and a new hood. As for the wheels, they come courtesy of PUR and are the LG02's. Finished in a bright shade of chrome blue, this BMW Z4 stands out like no other we've seen!