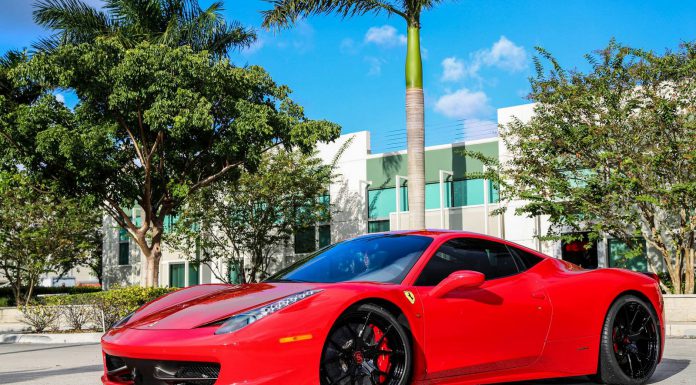 It was back in mid-2009 that the Ferrari 458 Italia was launched. When it hit the market, it completely redefined the supercar market and was yards ahead of all of its rivals. Five years on and it is still more than capable of battling the Lamborghini Huracan and McLaren 650S which are both less than a year old.
Not only is the performance of the 458 Italia almost timeless, but its design is still fresh and immediately identifiable as a Ferrari. This particular example is especially nice as it is rolling on a set of custom gloss black wheels from Strasse Wheels.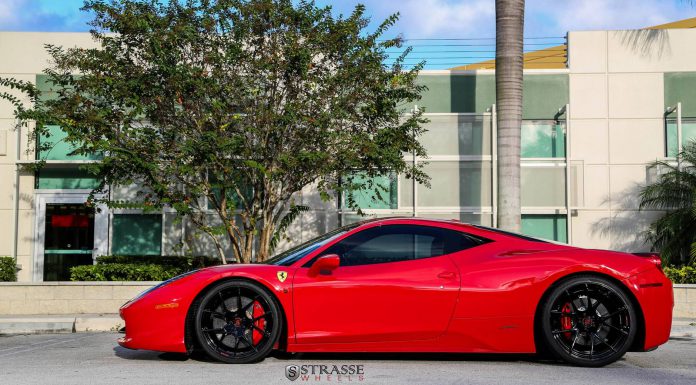 They are the SM5R and at the front, measure 20×9 and at the rear are a very wide 21×12.