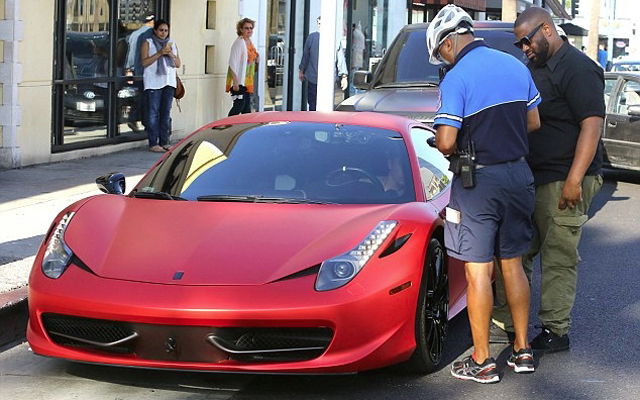 Not too long ago, Justin Bieber's freshly wrapped Ferrari 458 Italia was transformed from a delicate shade of light matte blue to matte red. Now the singer has been snapped behind the wheel of his most recognisable ride but not exactly for the reason he'd like.
As a matter of fact, Bieber was recently slapped with a $200 parking ticket for parking illegally in Beverly Hills. While a $200 fine would be an inconvenience to many, Bieber has an estimated worth of $200 million so it is really nothing for him!
As for Bieber's 458 Italia, alongside the matte red wrap it also features blacked out Ferrari badges and custom gloss black aftermarket wheels.
[Via The Daily Mail]