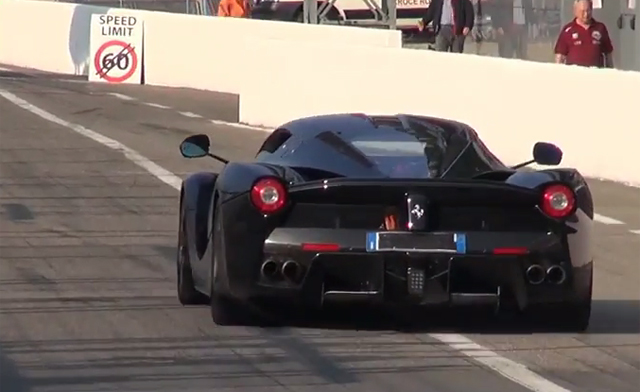 Just a couple days ago, we brought you the incredible footage of the 950 hp Ferrari LaFerrari drifting around Monza's famous parabolica corner. Now we've got a full video to share showing a couple of onboard laps inside this blacked-out LaFerrari at the Italian race track!
[youtube]https://www.youtube.com/watch?v=z6yvg4kz_9g#t=69[/youtube]
As you would imagine, the hybrid hypercar is incredibly fast and at one stage is even seen following a red LaFerrari at high speed. With 950 hp on tap thanks to a 6.3-litre V12 engine delivering 789 hp and an electric motor pumping out an additional 161 hp, the car passes every other car on the track without breaking a sweat!