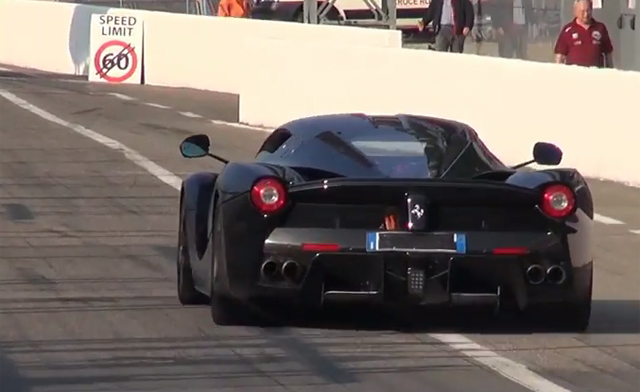 According to Chris Harris, the Ferrari LaFerrari handles like a 950 hp Ferrari 458 Italia. As a result of this, the Italian firm's hybrid hypercar is exceptionally playful and more than happy to kick out its rear-end when pressed.
[youtube]https://www.youtube.com/watch?v=Ny2MHuc_hKo#t=40[/youtube]
Due to the almost $2 million price of the LaFerrari however, most owners will never venture onto the track. With that being said, the following owner of a black LaFerrari isn't like most owners and when recently hitting the famous Monza race track in Italy, decided to do an utterly insane drift around Monza's famous Parabolica corner. This really has to be seen to be believed!