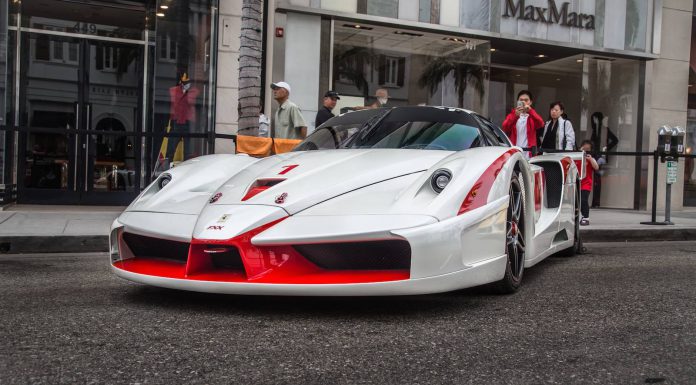 Ferrari celebrated the 60th anniversary of the company's entry into the American market on Sunday with the unveiling of its new $2.5 million F60 America in Beverly Hills. The F60's reveal event also attracted over 1000 Ferraris to the area, with the different prancing horses lining up single-file near Rodeo Drive in downtown Los Angeles.
Many diehard Ferrari fans would have given an arm and a leg to attend the Maranello-based automaker's American 60th Anniversary event. Every flagship car the brand has ever made – from the 288 GTO to the LaFerrari – showed up including a rare FXX and an F50 GT. This was in addition to the countless classic Ferraris in attendance such as Steve McQueen's Ferrari 275 GTB/4, a 250 Testarossa and the 1965 GT class winner at Le Mans, a yellow 275GTB/C Speciale.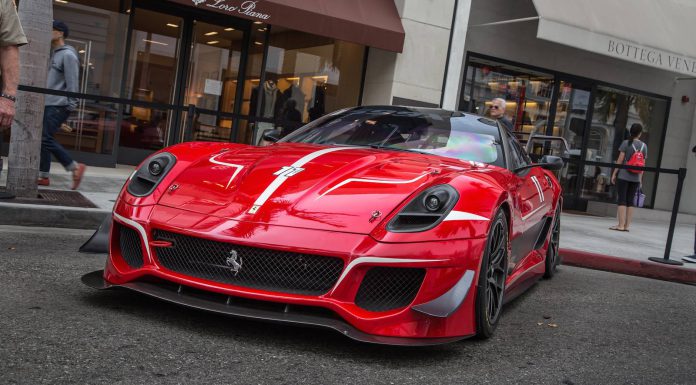 Several Ferrari race cars were on hand at the event as well. This included Ferrari's F14T F1 car, a 599XX, an SP333 and a GT3-spec 458 and F430. A car very similar to the F60 America unveiled earlier that day also showed up, the one-off 599-based P540 Superfast Aperta.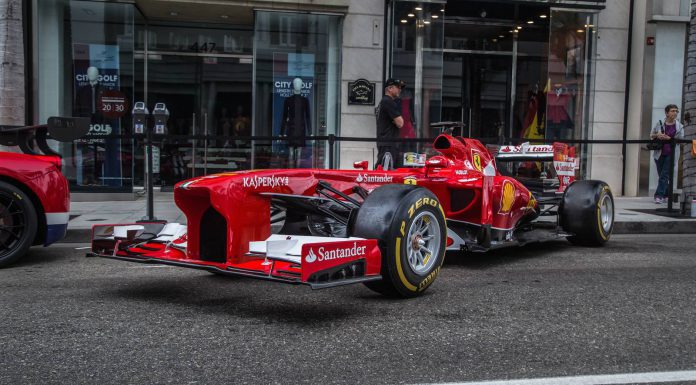 After a so-far unsuccessful Formula 1 season and the recent resignation of its long-time chairman, you wouldn't be blamed for thinking Ferrari has had a rough go lately. But as exhibited by the participants at its 60th Anniversary event, the passion surrounding the brand is stronger than ever.