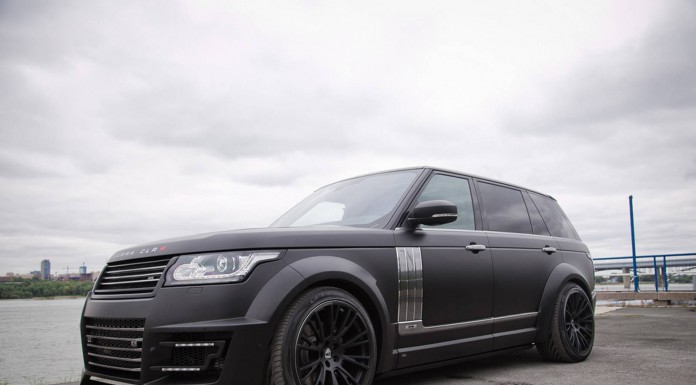 German tuning firm Lumma Design has become the first company to offer a full body kit for Land Rover's long wheelbase version of the latest range Range Rover. The company's new CLR R LWB kit adds the flared wheelarches and sporty bumpers and spoiler from its standard CLR R kit to the roomiest Range Rover available, which is extended by 20 centimeters from the standard car.
Out front, Lumma's kit adds a large opening below the Range Rover's existing grille, which is flanked by two side sections with integrated LED daytime running lights. The rear features a new rear bumper with an integrated rear diffuser, quad trapezoidal exhaust tips, redesigned taillights and a roof spoiler. There are also custom side skirts and flared wheel arches which widen the Range Rover's stance by 50 millimetres on each side.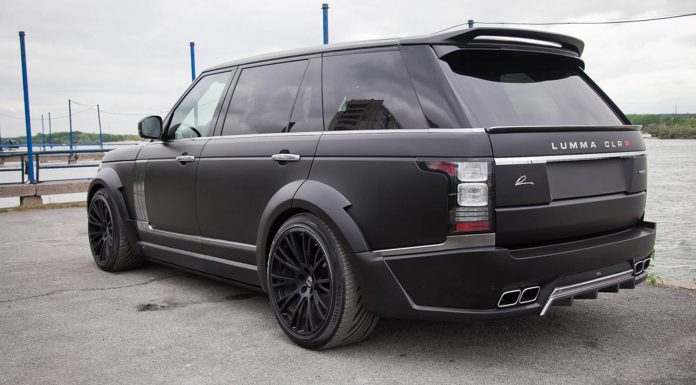 The look of the widened wheelbase is completed with an upgraded wheel and tire combination consisting of Custom Lumma CLR 22-inch wheels shod in wide 305 millimetre Vredestein Ultrac Sessanta tires. Lumma says they will also refinish or paint certain exterior pieces or have them made from exposed carbon fiber at the customers request.