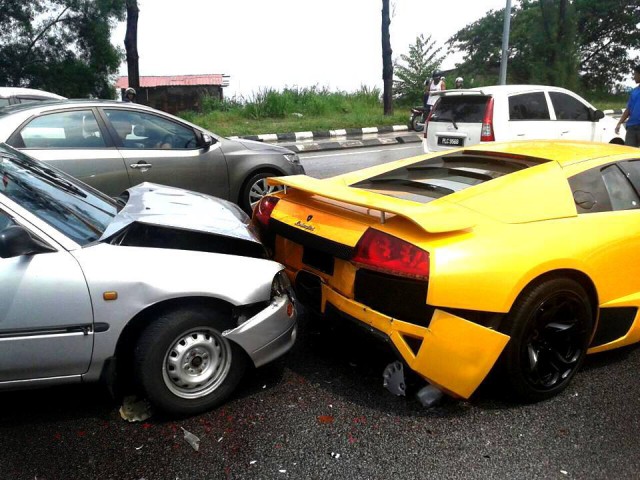 A bright yellow Lamborghini Murcielago LP640 has been involved in an unfortunate fender bender in Malaysia after being hit by a small Daihatsu city car.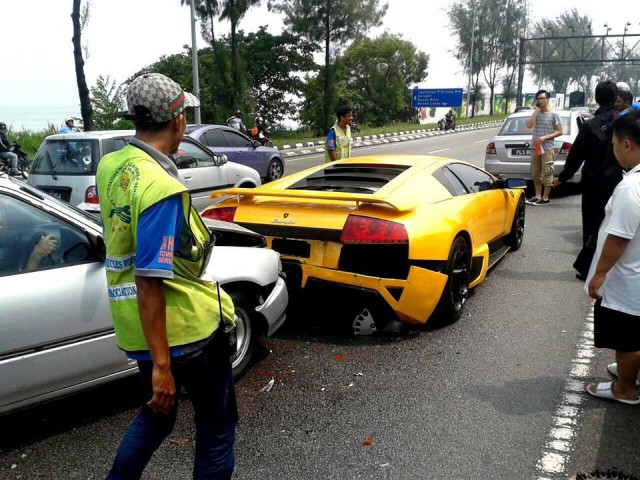 Official details about the crash remain unclear but it appears as though the Daihatsu simply rear-ended the expensive mid-engined Italian supercar in traffic. The wet roads inevitably played a role in the crash as well.
Fortunately for the driver of the Murcielago, the damage doesn't seem all that significant. A new rear bumper will have to be installed as long as replacement rear grilles but apart from that, no other obvious damage (except to the exhaust tip) is visible.
[Via Auto Spot Haus 车界论坛]